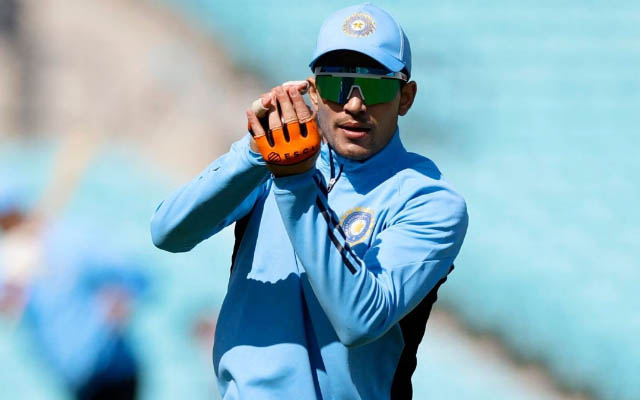 As India and Pakistan prepare to clash on October 14 at Ahmedabad's Narendra Modi Stadium, Shubman Gill's participation in the World Cup match remains uncertain despite flying to Ahmedabad.
Shubman Gill is on his way to join the Indian cricket team in Ahmedabad, but it's unclear if he'll play in the much-anticipated India-Pakistan match at the Narendra Modi Stadium during the ongoing ICC Cricket World Cup. The 24-year-old cricketer is making a promising recovery from dengue fever, raising hopes for his return to action.
"Gill will be travelling to Ahmedabad from Chennai today in a commercial flight. He will continue with recovery and rest there, under the watch of BCCI medical team," revealed a source to News 18 CricketNext.
While the Indian team management is currently in Delhi for the Afghanistan match, they are closely monitoring Shubman Gill's progress. Gill missed the opening match against Australia and also sat out the second game in Delhi. He spent a night in a Chennai hospital when his platelet count dropped below 1,00,000 per microliter. He was discharged the next day but continued treatment at the hotel.
India's batting coach, Vikram Rathour, confirmed Gill's hospitalization during a pre-match press conference on October 10.
"He is recovering well. He was hospitalised, yes, but that was more as a precaution. He is back in the hotel; he is recovering well. So, being monitored by the medical team and whatever update we get, we hope he will recover pretty soon. He is looking good actually," said Rathour.
Coach Rathour further expressed hope for Gill's swift return to the team. While this is a positive development for the Indian cricket squad, it remains uncertain when Gill will be match-fit. His vital signs are improving, with a recovery progress of around 70-80%, but there's no specific timeline for his comeback.
"Shubman Gill will be given all the time to recover and regain match fitness. There is no thought of seeking or discussing replacements at this stage as the management considers him a vital cog in the set-up. Gill is already showing positive signs and is likely to make a return soon," a senior BCCI stated when speaking to News18 CricketNext.
Drawing a parallel with Australia's approach to the injured Travis Head, the BCCI official also emphasized India's likely inclination to grant Shubman Gill a similar opportunity for recovery, underscoring Gill's remarkable consistency as a key performer over the past year.
In their match against Australia, India's opening pair featured Ishan Kishan and Rohit Sharma, but a shaky start saw them at 2/3 with both Kishan and Rohit, along with Shreyas Iyer, getting dismissed for ducks. Nevertheless, Virat Kohli and KL Rahul orchestrated a brilliant recovery, comfortably chasing down the below-par target of 200 with 52 balls to spare.
Earlier, Former Indian cricketer Sanjay Manjrekar had also expressed disappointment at Shubman Gill missing games in his debut World Cup, acknowledging the team's resilience but emphasizing Gill's potential to further strengthen the side during this crucial tournament.
Last Updated on October 11, 2023