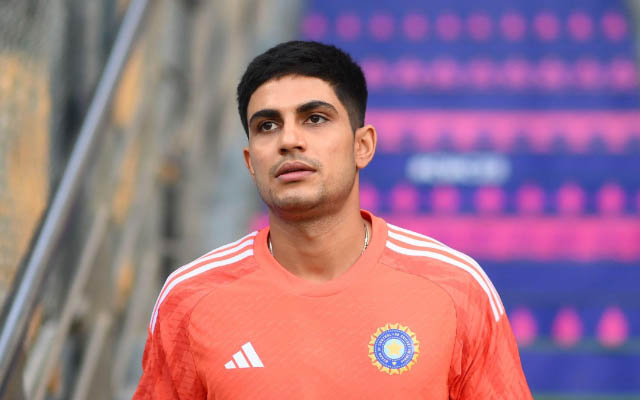 After his stellar performance with a run-a-ball 92 against Sri Lanka, Indian opener Shubman Gill acknowledged his ongoing battle to regain full fitness after a bout of dengue.
When talking after the match against Sri Lanka, Indian opener Shubman Gill shared that he's still on the path to full recovery after battling dengue, which led to a four-kilogram weight loss and muscle loss. Initially, worries surrounded his fitness due to contracting dengue fever before the opening match against Australia, and subsequently, doubts emerged about his form as he managed only one fifty in four innings.
However, on November 2nd, Gill put all doubts to rest by notching up 92 runs against Sri Lanka in Mumbai. In a remarkable performance, Gill, along with Virat Kohli and Shreyas Iyer, helped India score a strong 357 for 8 against Sri Lanka, resulting in a commanding 302-run victory and securing their spot in the tournament semifinals.
Gill admitted that he wasn't at his peak fitness due to the dengue setback but focused on playing his shots where he felt confident. In previous matches, he had made good starts but couldn't convert them, so this time, they planned to rotate the strike effectively.
"Not in full fitness. I am four kilos down from dengue in terms of mass and muscle weight. The oddball was seaming and I hit the balls in my areas. You couldn't get into a shell. I looked to put pressure on the bowlers. I felt in the previous matches I got starts except the last one. We thought about rotating the strike today. I honestly don't think it was a 400-wicket. We batted well to get 350," said Gill.
The opener also lauded the Indian pacers for their exceptional performance, especially Siraj's enthusiasm.
"The way they were bowling, we were anticipating wickets. Siraj is always fired up. They were sensational. They have made the job easier for us," he added.
In the match, Indian pacer Mohammed Shami delivered an outstanding performance, taking 5 wickets for just 18 runs. In doing so, he surpassed Zaheer Khan's record for the most World Cup wickets for India, achieving this in just 14 innings compared to Zaheer's 34. Shami's incredible display earned him the well-deserved Man of the Match award, and he credited his success to his consistency in hitting the right areas with the new ball, emphasizing the importance of rhythm in white-ball cricket.
Last Updated on November 3, 2023