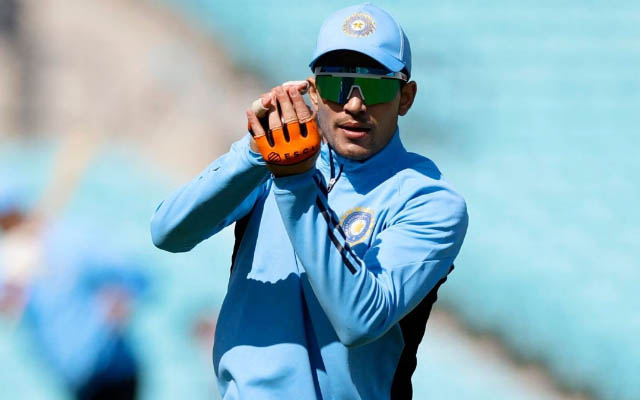 MSK Prasad is confident that Shubman Gill will make it into India's playing XI for the clash against Pakistan, dispelling rumors about the seriousness of Gill's illness.
Former India chief selector, MSK Prasad, is confident that Shubman Gill will reclaim his spot in Team India's playing XI for the upcoming 2023 World Cup clash against Pakistan. Prasad dismissed rumors surrounding the severity of Gill's illness, asserting his recovery.
Gill, who missed the first two World Cup matches against Australia and Afghanistan and had a brief hospitalization in Chennai, is now in Ahmedabad, where he was observed practicing. According to reports, the 24-year-old spent an hour in the nets and participated in fielding drills, showcasing his readiness for the forthcoming encounter on October 14.
In an interview with hindustantimes.com, Prasad confidently asserted that Shubman Gill has fully recuperated from his illness and is set to participate in the World Cup match against Pakistan.
Prasad stated, "I think we can put an end to all kinds of speculations. Shubman Gill will definitely play this game. He's too good a player to miss out. He had just a fever. He has recovered. It was not threatening at all that we would even think about replacements. It's all rumors that are coming out (about the seriousness) in whatever form that you are hearing."
"What we heard was that as a matter of precaution, he couldn't play the second game otherwise he was fine. He stayed back for one more day in Chennai as a precaution. He recovered well, and was discharged," he added.
With Shubman Gill unavailable, Ishan Kishan partnered with Rohit Sharma as the opener for India's initial two World Cup matches. While he struggled with a golden duck against Australia, Kishan showed improvement in the match against Afghanistan, contributing 47 runs at a run-a-ball pace.
Gill hasn't played an ODI at Ahmedabad's Narendra Modi Stadium yet, but he has excelled in other formats with a memorable 128 against Australia and an explosive 126* with 12 fours and seven sixes in a T20I against New Zealand.
Last Updated on October 13, 2023