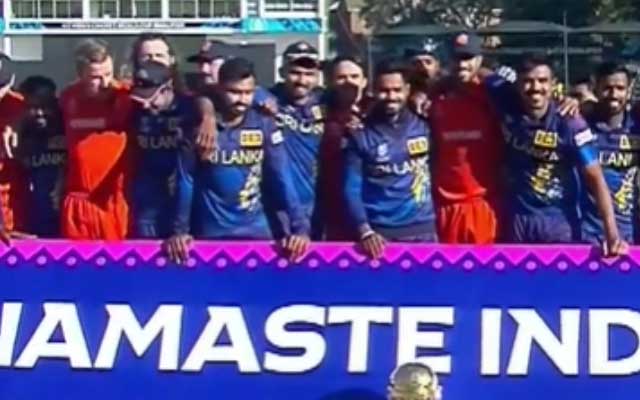 In an exciting showdown at the Harare Sports Club, Sri Lanka emerged victorious over the Netherlands in the final of the ICC Cricket World Cup Qualifier.
While both teams had already solidified their positions for the upcoming ODI World Cup 2023, the final provided an opportunity for them to exhibit their competitive spirit, setting the stage for an exciting encounter.
Having won all five games in the Super Six stage, Sri Lanka entered the final with a commendable winning streak. Despite their best efforts, the Netherlands faltered in their pursuit of the target, ultimately falling short by 128 runs.
In a delightful moment after the match, both teams united behind a banner that read "Namaste India."
The ICC captured this heartwarming display of sportsmanship in a viral video, symbolizing the collective excitement of both teams as they prepare to compete in the forthcoming World Cup, set to take place in India.
Watch the video here.
Last Updated on July 9, 2023