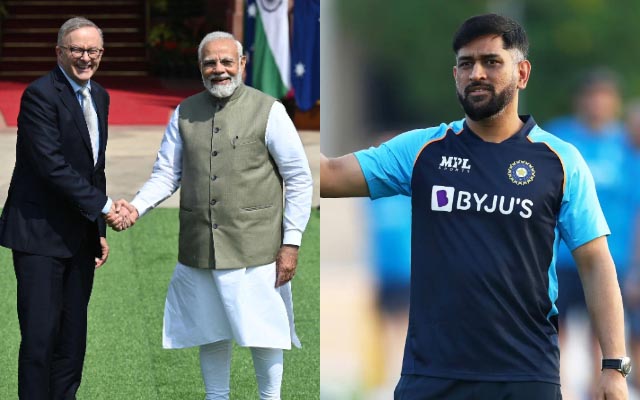 A star-studded 2023 World Cup final in Ahmedabad anticipates the presence of dignitaries including Narendra Modi, MS Dhoni and Kapil Dev, with plans for a special air show and diverse entertainment.
The upcoming 2023 World Cup final in Ahmedabad is anticipated to host a star-studded affair, with Prime Minister Narendra Modi expected as the chief guest, joined by former Indian captains MS Dhoni and Kapil Dev. Planned for the title clash are various entertainments, including a special air show. Singers Pritam Chakraborty and Aditya Gadhavi are scheduled to perform, promising a lively atmosphere, much like the recent India-Pakistan game at the same venue.
There are reports of the possibility of Albanian singer-songwriter Dua Lipa's appearance at the World Cup's opening ceremony preceding the final, yet confirmation is pending.
There has also been speculation surrounding an invitation extended to the Australian Prime Minister, Anthony Albanese, to witness the upcoming marquee clash. Notably, earlier in March, Albanese was observed at the same venue in Ahmedabad, accompanying Prime Minister Narendra Modi during the fourth Test match between India and Australia.
The upcoming final will further witness an enthusiastic audience, including family members of Indian cricketers and notable figures like Hardik Pandya and Sachin Tendulkar. Alongside politicians, former players, BCCI, and ICC representatives, state association delegates will also attend.
Team India, unbeaten in the tournament, arrived in Ahmedabad on November 17th after a triumphant semi-final against New Zealand in Mumbai. Led by Rohit Sharma, the team aims to extend their excellent form into the final, striving to break a 12-year drought for an ODI World Cup title.
Last Updated on November 17, 2023