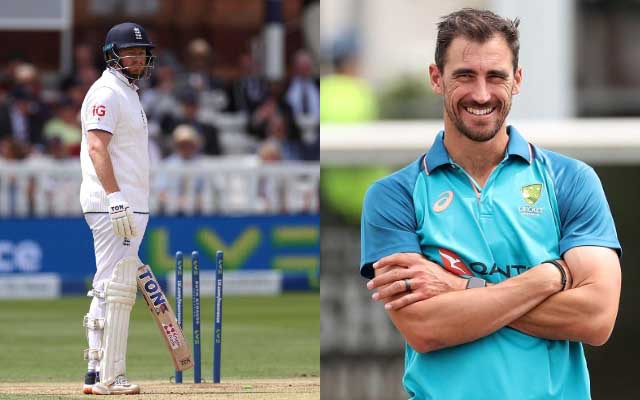 Australian fast bowler Mitchell Starc has gracefully accepted the ruling that his day-four catch off Ben Duckett during the second Ashes Test was rightly deemed not out. Australia has leveraged this incident to suggest that its opponents embrace the correct adjudication of Jonny Bairstow's dismissal.
The incident occurred during Saturday's final session when Starc was certain he had taken a clean catch, raising his finger to signal 'out'. However, television umpire Marais Erasmus determined that Starc had not been in control of his body, as replays revealed the ball sliding along the ground shortly after the grab. The decision was subsequently endorsed by the Marylebone Cricket Club.
"I had no doubt I was under control of the ball. They're going by the letter of the law, which states that in bracing my body, the ball was on the turf," expressed Mitchell Starc in an interview given to Cricket.com.au following Australia's triumph at Lord's. "It's going to be interesting moving forward with. But we've got to accept that one, just like they're going to have to accept the stumping", added Starc. 
Starc's acceptance has ignited a broader debate on fairness and the spirit of the game.
"Let me put it this way – his (Bairstow's) was as much out as mine was not out," stated Mitchell Starc, defending his catch decision, while acknowledging that the officials made the correct ruling. Australian captain Pat Cummins echoed Starc's sentiments, emphasizing that the decisions aligned with the letter of the law. 
Following the match, counterpart Ben Stokes proposed simplifying the rule, suggesting that if the ball touches the ground, it should be deemed not out.
The Marylebone Cricket Club (MCC) clarified that a catch is only deemed complete when the fielder has full control over the ball and their movement, as outlined in Law 33.2 on 'fair catches '.
Last Updated on July 3, 2023