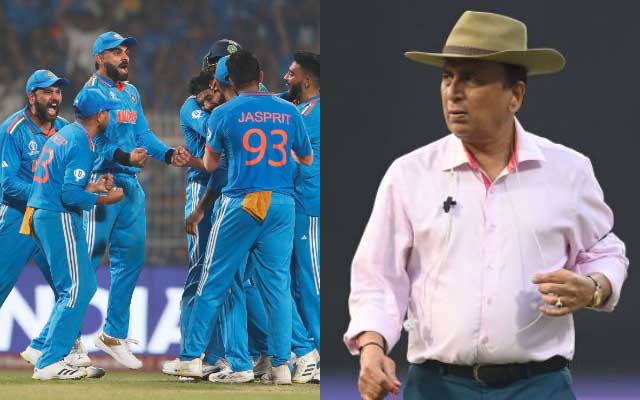 On November 5, at the Eden Gardens in Kolkata, the Indian team proved yet again that they were a force to be reckoned with as they not only won the 37th match of the season but also every match they have played this season thus far. Their position in the semi-finals as well as on the top of the points table has been secured.
Their performance earned them high praise from cricketing veteran, Sunil Gavaskar. Speaking to Star Sports, the former cricketer voiced out his praise for the Indian team by saying, "You want to be the champions, you want to make sure that you win big. You want to show that you are the best team in the competition by a long distance, and that's exactly what the Indian team is doing at the moment,"
The clash against South Africa saw Indian all-rounder Ravindra Jadeja claim a total of 5 wickets, leading the Indian bowling unit in dismantling the South African batting order, limiting them to a mere 83 runs and ultimately securing a commanding victory for the home team by a margin of 243 runs.
Gavaskar continued on to talk about India's next match against the Netherlands on November 12 saying, "There is a match against the Netherlands which might be inconsequential because India is now number one. But they don't want to stumble anywhere once it comes to the knock-out stages."
He concluded his discourse by stressing the importance of a winning mindset in knockout matches, where one bad performance can undo a month's worth of hard work and highlighted the team's focus on cultivating this winning mentality.
Last Updated on November 6, 2023