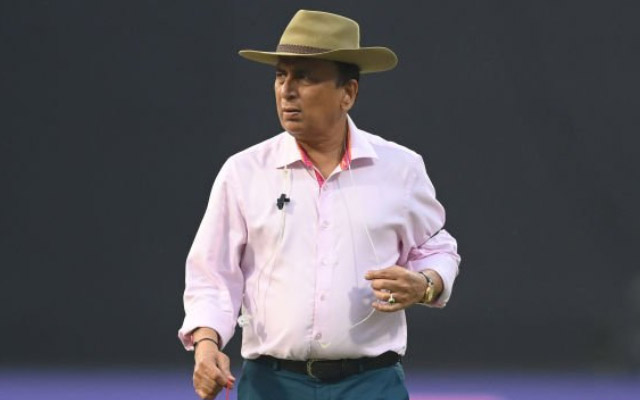 Sunil Gavaskar vehemently dismissed allegations of pitch tampering favoring India in the semi-final, urging critics to cease baseless potshots and underlining India's legitimate victory in reaching the finals.
Controversy surrounded the pitch ahead of the ICC Cricket World Cup 2023 semi-final between India and New Zealand. Reports suggested a change to a "used" pitch to favor Indian spinners, later clarified by the ICC, affirming the consultant's approval. Despite the debate, India secured a dominant 70-run victory.
READ MORE | Surprise Pitch Switch: India-New Zealand World Cup Semi-Final Moved to Used Surface
When speaking to the broadcasters after the match, Sunil Gavaskar criticized skeptics, emphasizing that both teams played on the same pitch, ultimately resulting in India's triumphant win.
"The country reaches the finals of any tournament, like the Asia Cup or any sort of multi-country tournament, it's always a great delight for all Indian supporters. And that is what India has done and they've done it in style. And yes, they had an extra cushion of maybe 70-80 or 100 runs and they've defended that. This has been such a good pace to be gone. On what 420-430 runs score scored, all those morons who are talking about the pitch being changed so that it gives Indian bowlers the favor," Gavaskar said.
"I hope that they will stop taking potshots at India just because help you to get your eyeballs or whatever it was. Even if it was it was before the toss for both teams. It wasn't changed in the beginning. It wasn't changed, you know after the toss was done. You are a good enough team to play on that pitch and you win and India has done that. They are already talking about Ahmedabad, the other semifinal hasn't taken place yet," he added.
The global governing body clarified that altering pitch rotations towards the end of a lengthy event is customary, noting it had occurred previously. The decision to change the pitch was advised by the venue curator in coordination with the host and deemed a routine occurrence.
The ICC confirmed the independent pitch consultant, Atkinson, was informed and expressed confidence in the pitch's suitability. Asserting no concerns about the pitch's performance, the ICC further underlined its standard procedure and routine involvement of consultants in such decisions.
Last Updated on November 16, 2023