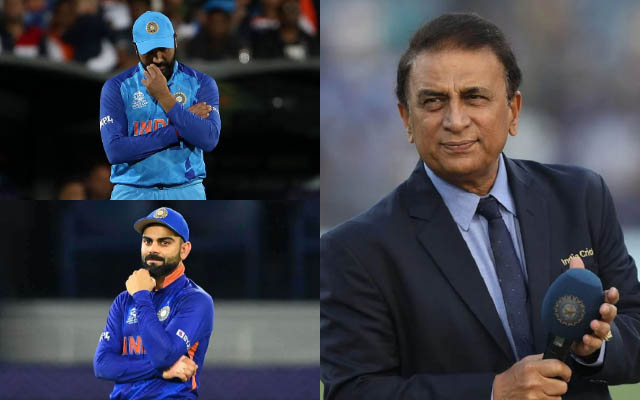 As India gears up for the 2023 ODI World Cup in October-November, Rohit Sharma carries the hopes of ending the nation's ICC title drought as captain, a challenge that has eluded both him and Virat Kohli in the past.
Virat Kohli succeeded the legendary MS Dhoni as India's captain, showcasing strong leadership with notable wins at home and abroad. However, his captaincy era concluded controversially, with Rohit Sharma assuming leadership in all formats. Although Rohit has maintained India's dominance in bilateral series, the team's quest for ICC titles, starting from the 2013 Champions Trophy, remains unfulfilled under his tenure.
What distinguishes Dhoni's captaincy era from those led by Kohli and Rohit are his triumphant exploits, clinching three ICC trophies: the 2007 World T20, the 2011 ODI World Cup, and the 2013 Champions Trophy. While Kohli's time at the helm may be in the past, Rohit Sharma still holds the reins, poised to etch his name as one of India's premier captains. Leading the team in the 2023 ODI World Cup, Rohit aspires to recapture the glory last achieved in 2011, a feat that sets Dhoni's era apart from subsequent leadership tenures.
Both Kohli and Rohit led squads brimming with remarkable talent, yet the elusive world title remained just beyond their reach, remarked batting legend Sunil Gavaskar. Gavaskar emphasized a critical factor in their World Cup quests: the absence of top-class allrounders.
He underscored the significance of having versatile players within a team, stating to Hindustan Times, "More than anything else, luck of the day is very important, and if you look at the teams (1983, 2011), they all had top-class allrounders. You had batters who could bowl 7-8-9 overs and bowlers who could bat down the order. That was the biggest plus of those teams. You see MSD's team also – Suresh Raina, Yuvraj Singh, Sachin Tendulkar, Virender Sehwag – all could bowl. It was the biggest plus. So, any team which has all-rounders (will hold the edge)".
"You look at England who won last year's T20 World Cup, look at the all-rounders they had. So, all-rounders are the key element," he added.
"We have an abundance of talent, (but) when it comes to the knockout stage, a touch of luck is crucial on the day. If you scrutinize our performance in those critical matches where we fell short, we encountered unfortunate circumstances virtually every time," Gavaskar further remarked.
"At the last World Cup (2019) we had a match (Semifinal Vs New Zealand) which stretched into the second day. If it had gone the proper full day we might have had a different story, because the next day it was seaming conditions and the New Zealand bowlers could bowl well. So, I think you need a little bit of luck on the day. I mean there are four-five very good teams, so you need luck on the day."
Last Updated on August 29, 2023