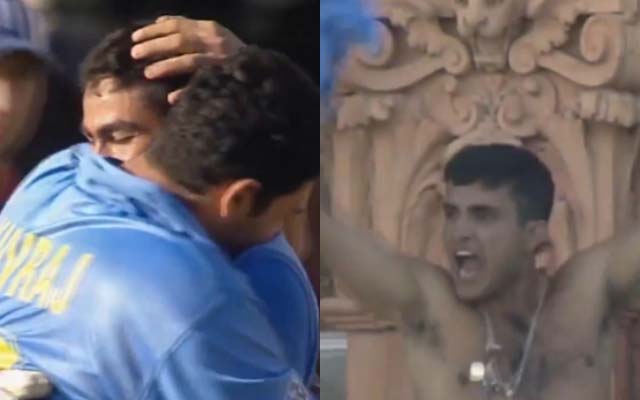 On July 13, 2002, Team India scripted an unforgettable chapter in cricket history as they clinched victory in the NatWest Series final against England at Lord's Cricket Ground. Battling against a formidable target of 326 runs, India showcased a display of unyielding resolve and resilience.
Led by Sourav Ganguly, the Indian team had already displayed their dominance in the group stage. However, England's strong batting performance set the stage for a challenging chase. Yet, India's opening pair of Ganguly and Virender Sehwag provided a solid foundation with a blazing partnership of 106 runs.
A sudden collapse left India reeling at 146-5 within a short span. After this brief setback, Mohammed Kaif and Yuvraj Singh ignited a remarkable fightback, forming a crucial 121-run partnership for the sixth wicket. Their exceptional performance revived India's hopes. Despite Yuvraj's dismissal, Kaif rallied the lower order, aided by Anil Kumble's valuable contribution.
In a nail-biting finish, India emerged triumphant, achieving a two-wicket victory with just three balls to spare.
📅 #OnThisDay in 2002…

India won the NatWest Series Final vs England at Lord's in some style!

🇮🇳🏆#LoveLords pic.twitter.com/UAv1whbh8i

— Lord's Cricket Ground (@HomeOfCricket) July 13, 2018
Last Updated on July 13, 2023