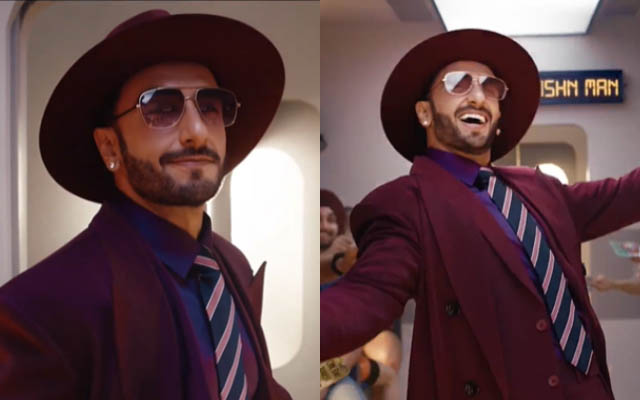 "Dil Jashn Bole," the official anthem for ICC Men's Cricket World Cup 2023, has been released, setting the stage for the tournament's kickoff just two weeks away.
Ranveer Singh, the globally renowned actor, joined forces with acclaimed Bollywood composer Pritam to craft an anthem that embarks on a journey through the grandeur of the largest Cricket World Cup to date.
Fusing traditional Indian musical elements with a touch of international flair, the composition seeks to resonate with the global cricket community's sentiments. Accompanied by an equally stirring music video, the anthem aspires to bridge nations and connect fans from diverse cultures in the spirit of the game.
During the anthem launch event, Ranveer Singh expressed his profound gratitude for the privilege of presenting the song to the cricket world, emphasizing that participating in the ICC Men's Cricket World Cup 2023 anthem launch was a true honor. He regarded it as a celebration of the sport that unites millions.
Pritam echoed his sentiments, underscoring the desire to offer fans worldwide a taste of India's cricketing passion through their music. He emphasized that cricket is India's foremost passion and composing "Dil Jashn Bole" for the grandest World Cup ever had been an immense honor.
"This song is not just for 1.4 billion Indian fans but for the whole world to come to India and be a part of the biggest celebration ever," said Pritam.
The ICC Cricket World Cup 2023 kicks off on October 5th, commencing with the England vs. New Zealand clash at Ahmedabad's Narendra Modi Stadium.
Last Updated on September 20, 2023