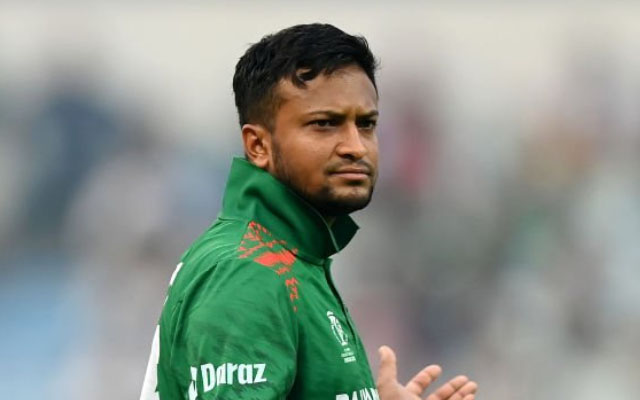 Shakib Al Hasan acknowledged that the ongoing World Cup marks Bangladesh's worst campaign, expressing bewilderment over their underwhelming performance.
Bangladesh team captain Shakib Al Hasan, expressed his deep disappointment after their fifth consecutive defeat in the ICC Cricket World Cup, labeling the loss to the Netherlands as "very difficult to digest." Bangladesh, chasing a target of 230 runs, struggled to 142 all out in 42.2 overs.
Apart from Mehidy Hasan, no other batsman managed to score over 30 runs during the chase. Currently placed ninth out of ten teams in the tournament standings, it appears Bangladesh's World Cup journey is nearing its end.
When talking to ESPNcricinfo, Shakib acknowledged this as Bangladesh's worst World Cup campaign, highlighting their bowling excellence but lamenting their batting struggles, emphasizing the challenge they face in reconciling these disparities.
"You can say that [Bangladesh's worst World Cup performance] without any doubt. I don't have an answer as to why we played this way. We were sloppy in the field. We bowled brilliantly. We haven't batted the way we can bat throughout the tournament. It is a big concern. Today was another day when we totally gave the Dutch the two points. It is hard to swallow. It is very difficult to digest. These things can happen in cricket," Shakib said after the match.
Shakib suggested that Mahmudullah, often batting lower in the order, could have made a greater impact if given a higher position. He also expressed his disappointment with the overall batting unit, emphasizing that a stronger start from the top-order batters would have allowed Mahmudullah and Mushfiqur to excel in their roles
"As a batting unit, if you ask me to summarise our six matches, I would say that we were very poor. Other than Mahmudullah and Mushfiqur Rahim, all other batters were not up to the mark. If our batters did well at the top, Riyad [Mahmudullah] and Mushfiq could have performed their roles. I agree with you that maybe if Riyad bhai batted higher in the order, we could have done well. Other than that, we have all been disappointing," Shakib concluded.
Last Updated on October 29, 2023