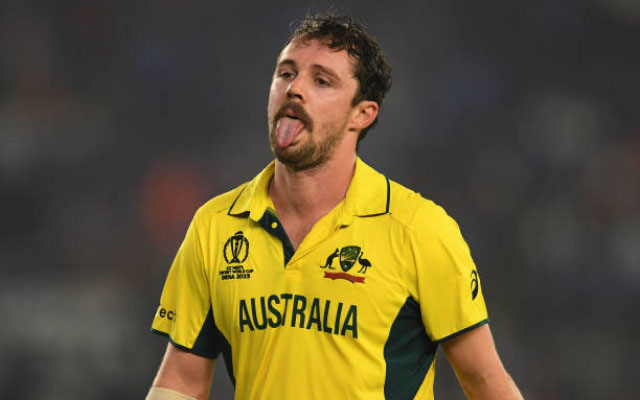 Travis Head, overwhelmed after his World Cup-winning century and being named Player of the Match, expressed disbelief at the unexpected achievement, highlighting his journey from injury concerns.
On Sunday's ICC Cricket World Cup final, Travis Head made history as the third Australian to notch a century, aiding Australia's 6-wicket victory over India in Ahmedabad. Overwhelmed and surprised, Head, the Player of the Match, expressed astonishment at his unexpected achievement. Reflecting on his pre-tournament injury, Head quipped that being on the field was far better than spectating from home.
"Never expected this, not in a million years, truly an exceptional day. It's a lot better than seeing the World Cup on the couch at home," he said.
Joining the ranks of Adam Gilchrist and Ricky Ponting, Head achieved his century in 94 deliveries, cementing his name among elite players in World Cup final centurions. Head's century also marked the seventh in World Cup final history, joining luminaries like Ponting, Gilchrist, Richards, de Silva, Jayawardene, and Lloyd.
Expressing delight at this elite list, Head reflected, "Nice list to join, nice to be here, nice to contribute. It's going to be a nice couple of days, looking forward to it."
Marsh's assertive play set the tone for Australia amid expectations of a challenging wicket. Opting to bowl after winning the toss also proved fruitful. Head's stellar 137 off 120 balls, laden with 15 fours and four sixes, contributed immensely. His partnership of 192 runs with Labuschagne (58 not out) secured Australia's comfortable chase of India's target, ending just two runs short upon Head's dismissal.
Notably, Head's crucial catch dismissing Rohit Sharma left him empathizing with Rohit's misfortune, acknowledging the Indian skipper's potential for a substantial innings cut short by the catch.
"Was great to hold on to that catch, who knows he (Rohit Sharma) could've probably got a hundred if not more," Head concluded.
Last Updated on November 20, 2023