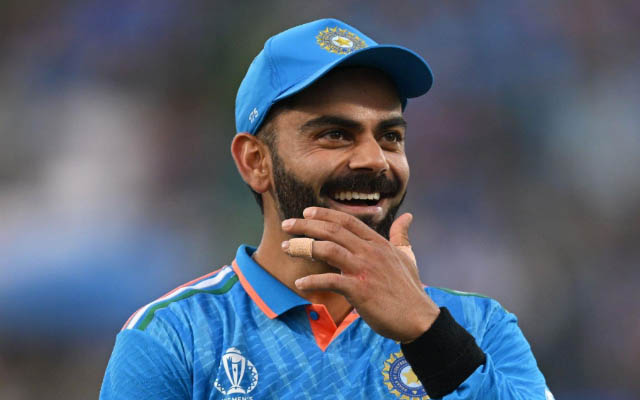 India's former captain Virat Kohli turned 35 in age the day his centuries grew to 49 in number. On the 37th match of the ICC Men's Cricket World Cup, Kohli achieved his 49th century, equaling the expertise of cricketing legend Sachin Tendulkar. This feat that took Tendulkar 400 innings to achieve was met by Kohli in his 277th inning.
In a video uploaded by BCCI.tv, Virat Kohli expressed his delight in achieving Tendulkar's milestone by saying, "Quite an emotional thing for me," I mean, I grew up idolising him, I started to play for India watching him play and just to equal his record in ODIs is a surreal moment for me. I never thought in my wildest dreams that I'd get here, so I just feel blessed and grateful. As I said in the post-match, for me, he is always going to be number one, regardless of whatever happens."
The ace all-rounder was showered with praises online from fans, critics, former and fellow cricketers and coaches on his milestone. Former captain Tendulkar also expressed his admiration towards Kohli by penning a public post on social media, which read: Well played Virat. It took me 365 days to go from 49 to 50 earlier this year. I hope you go from 49 to 50 and break my record in the next few days. Congratulations"
When compared to Tendulkar and asked about his hopes to beat the former's record, Kohli shared his hopes on BCCI.tv's video, saying, "I'm just happy that my journey has come so far that I've been able to make it till here and be able to win games for my country like he did. I aspire to do the same thing because if I do that, then it means that we have good chances of winning. So I would love to do it a few more times in this tournament. Especially the big ones – the semis and final. So yeah, fingers crossed. Hopefully I can do it."
India crushed second-ranked South Africa by a whopping 243 runs. It all began with Rohit Sharma's blazing start, followed by centuries from Virat Kohli and Shreyas Iyer, who joined Sachin Tendulkar with his 49th ODI hundred. The bowlers, led by Jadeja's stellar performance, sealed India's eighth consecutive World Cup win. India is set to face the Netherlands on November 12, after which they move on to play the semi-finals.
Last Updated on November 7, 2023