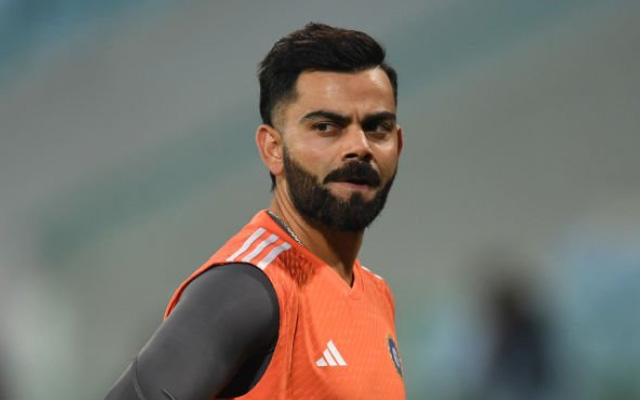 Virat Kohli openly admitted that he initially lacked professionalism in his career, but through lifestyle changes and a newfound single-minded focus, he has transformed his performance.
Star Indian batter Virat Kohli made an honest confession regarding his illustrious career in an exclusive interview with Star Sports. Kohli admitted bluntly that he always had the inner drive and passion but lacked professionalism in the early part of his career.
The 34-year-old batter also acknowledged the several sacrifices and changes he had to make in his long career, stating that his transformation in lifestyle, single-minded focus, and discipline has been reflected in his performance.
"My only focus was that I should perform well for the team, and win games for the team from difficult situations. For that, I made quite a few changes along the way regarding discipline and lifestyle. I always had the drive in me, but I lacked the professionalism. Now I have a single-minded focus on how I want to play the game, and after that, the results I've achieved are from playing that way itself. The game recognizes effort," Kohli said.
"Honestly that's what I have learnt from my career. I've played cricket by giving my hundred percent on the field, and the blessings I have got from it have been given to me by God, and I had never thought things would have unfolded this way," he added.
Virat has been in magnificent form in the ongoing Cricket World Cup, having scored 354 runs in 6 matches at an outstanding average of 88.50.
The undefeated Team India will face the injury-ravaged Sri Lankan team on November 2nd at the iconic Wankhede Stadium in Mumbai. India has won all six of their matches in the tournament so far, and they will be aiming to secure their place in the World Cup semi-finals in Mumbai.
Last Updated on November 1, 2023