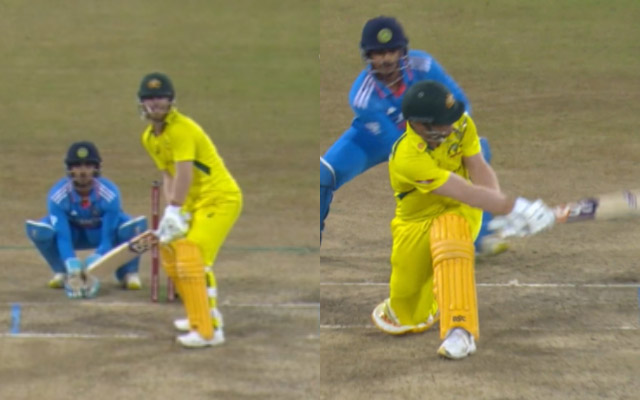 Australian opener David Warner switched to batting right-handed to counter Ravichandran Ashwin in the second ODI between India and Australia in Indore.
In a surprising move, David Warner switched from his usual left-handed stance to bat right-handed as a strategic measure to challenge Ravichandran Ashwin's spin during the second ODI between India and Australia. Ashwin ultimately triumphed in his contest against the right-handed Warner, dismissing him LBW during the 13th over of the second innings when Warner adopted a right-handed stance to confront Ashwin's off-spin deliveries.
Warner's unconventional batting display kept the audience intrigued during the match. He began as a right-hander, taking a single off the first ball, and then elegantly swept Ashwin for a boundary. In that over, Warner collected six runs.
However, he promptly reverted to a left-handed stance to face Ravindra Jadeja's left-arm spin in the following over.
The intrigue continued when Ashwin returned to bowl, and Warner switched back to being a right-hander. In an attempt to reverse sweep, he fell victim to Ashwin's carrom ball, resulting in an LBW decision. Warner concluded his innings with a well-played 53 off 39 balls, showcasing his adaptability and tactics.
Into the Warner-verse 🤯#TestedByTheBest #IndiaCricketKaNayaGhar pic.twitter.com/S15kOb7zVq

— JioCinema (@JioCinema) September 24, 2023
Last Updated on September 24, 2023