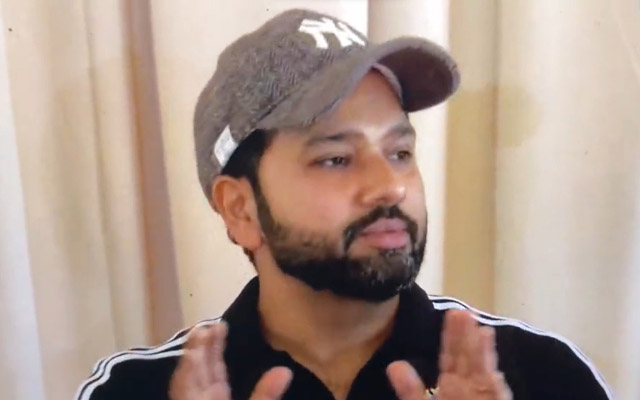 Rohit Sharma, the Indian captain, refused to entertain questions about the hype surrounding the team's strengths and weaknesses ahead of the World Cup.
In a press conference held in Kandy, Captain Rohit Sharma and chief selector Ajit Agarkar unveiled India's 15-man squad for the upcoming ICC World Cup 2023, set to commence on October 5. The squad closely mirrors the one chosen for the ongoing Asia Cup 2023, with the inclusion of a fit-again KL Rahul. Notably, emerging talents like Shreyas Iyer, Suryakumar Yadav, Shubman Gill, Ishan Kishan, Mohammed Siraj, and Axar Patel have earned their maiden call-ups to the senior Indian men's team for the prestigious 50-over World Cup.
Rohit and Agarkar shared a consensus on the team's equilibrium, with Sharma stressing the importance of entering the tournament with a composition comprising "3 all-rounders, 4 seamers, and 7 batters," which they both deemed as the ideal configuration.
"We are happy with the balance and depth we have currently. 3 all-rounders, 4 seamers, 7 batters. I don't think we could have done anything more here," said Rohit.
When questioned about the anticipation surrounding the Indian team's strengths and weaknesses before the World Cup, Rohit Sharma's patience appeared to wear thin as he firmly cautioned the reporter against posing the question once more, especially during the tournament.
"I have told this multiple times that what happens outside is none of our business. Our job is different. We aren't bothered by what going on outside and neither do we according to the hype that's being created. Each and every player in the team is professional and has been through all these. So, it doesn't make any difference," the skipper said at the press conference.
"And please don't ask these questions during the World Cup when there will be pressers in India. Main iska jawab nahi dunga (I won't answer these questions) because it doesn't make any sense talking about it and we, as a team, wouldn't want to focus on such things," Rohit added.
Last Updated on September 5, 2023