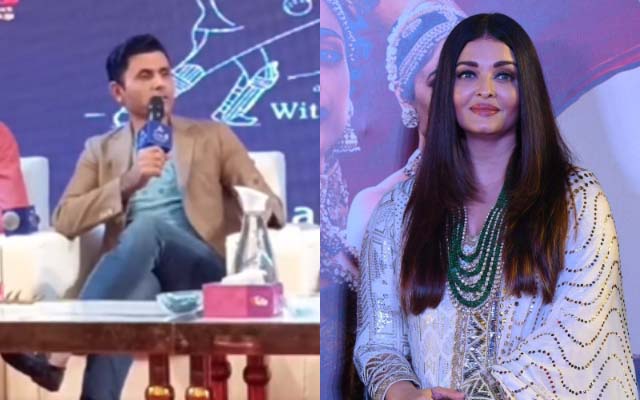 Abdul Razzaq is facing severe backlash from netizens for using a controversial reference to Aishwarya Rai while criticizing Pakistan's cricket.
Former Pakistan cricketer Abdul Razzaq is facing significant criticism for linking Pakistan's disappointing ICC ODI World Cup performance to an unusual analogy involving Bollywood actress Aishwarya Rai Bachchan. Pakistan's early exit from the tournament raised questions about captain Babar Azam's leadership, prompting Razzaq to direct blame towards the Pakistan Cricket Board (PCB) during a recent event attended by former cricketers like Shahid Afridi and Umar Gul.
Razzaq highlighted the importance of intention in cricketing success, citing former captain Younis Khan's positive impact during his playing days. However, he criticized the current PCB's lack of intent in nurturing players, illustrating his point by mentioning marrying Aishwarya Rai for having a morally upright child.
"I'm highlighting the Pakistan Cricket Board's intentions. During my playing days, I felt the positive impact of my captain Younis Khan's intentions, which boosted my confidence, aiding my performance in Pakistani cricket," he said.
"Presently, it seems our focus lacks in elevating player skills. It's akin to assuming that marrying Aishwarya Rai would guarantee a morally upright child. Therefore, we must prioritize rectifying our intentions before expecting improvement in player development," he added.
Afridi and Umar Gul, present at the event, showed their support by smiling and applauding following Razzaq's controversial comments.
Social media erupted with criticism directed at Razzaq after his controversial statement spread online. Users condemned his remark on Aishwarya, labeling it disgraceful, and expressed dismay that Afridi, a father of three daughters, seemed to endorse the comment by smiling and clapping at the event.
Last Updated on November 14, 2023