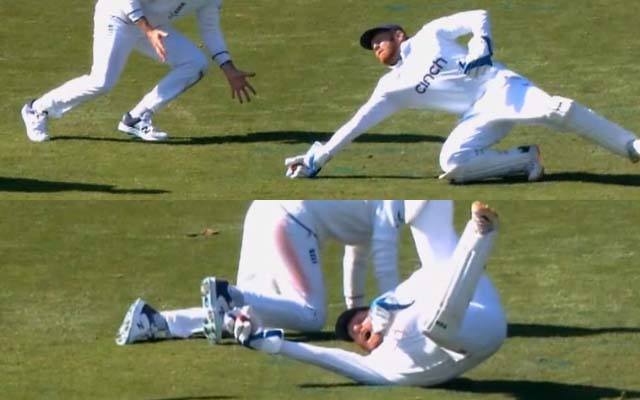 The highly anticipated fourth Ashes test is currently underway, captivating cricket fans around the world.
In a brilliant display of athleticism, Jonny Bairstow, the wicketkeeper for England, silenced his critics with a mesmerizing one-handed catch during the match. England's decision to bowl first paid off handsomely as Bairstow's quick reflex behind the stumps left everyone in awe.
Bowled by Chris Woakes, Mitchell Marsh, who had been in fine form, fell victim to Bairstow's stunning catch when he was on 51 off 60 deliveries. Diving to his right, Bairstow snatched the ball out of thin air, leaving spectators, teammates and even the commentators astounded by his skill.
STOP THAT JONNY BAIRSTOW! 🤯 #EnglandCricket | #Ashes pic.twitter.com/aZ7wKcncRW

— England Cricket (@englandcricket) July 19, 2023
This catch marked Woakes' third wicket of the match and the second of the same over. He had earlier dismissed Cameron Green in the same over. Green was dismissed leg-before-wicket and just four deliveries later, Bairstow struck again with a sensational wrong-footed catch to send Marsh packing.
Last Updated on July 19, 2023