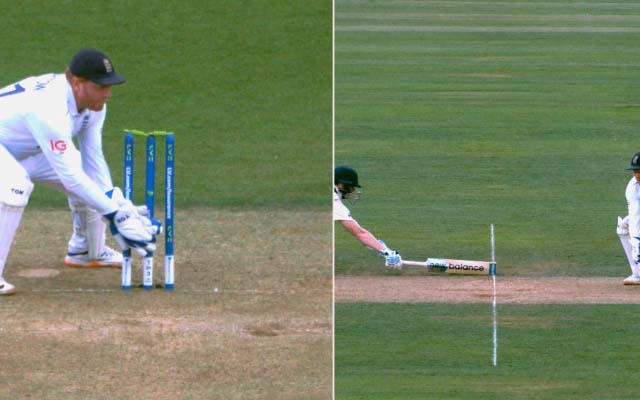 The Ashes Test 5 witnessed a moment of high drama as Steve Smith survived a controversial run-out decision that had the cricketing world buzzing.
In the 77th over, facing a delivery from Chris Woakes, Smith tucked the ball towards deep square leg and attempted a risky second run. However, he stumbled during the turn, giving substitute fielder George Ealham a chance to throw the ball with rapid speed to keeper Jonny Bairstow. Bairstow wasted no time in breaking the stumps and the initial replay seemed to confirm Smith's dismissal.
Amidst England's celebration, the third umpire intervened and requested an alternate angle. The camera angle revealed Bairstow breaking the stumps before collecting the ball, but the bails remained intact. When the bails were finally dislodged, Smith's bat was found inside the crease. The decision was reversed, much to the disbelief of the English team, granting Smith a lucky reprieve.
George Ealham 🤝 Gary Pratt

An incredible piece of fielding but not to be… 😔 #EnglandCricket | #Ashes pic.twitter.com/yWcdV6ZAdH

— England Cricket (@englandcricket) July 28, 2023
Last Updated on July 28, 2023