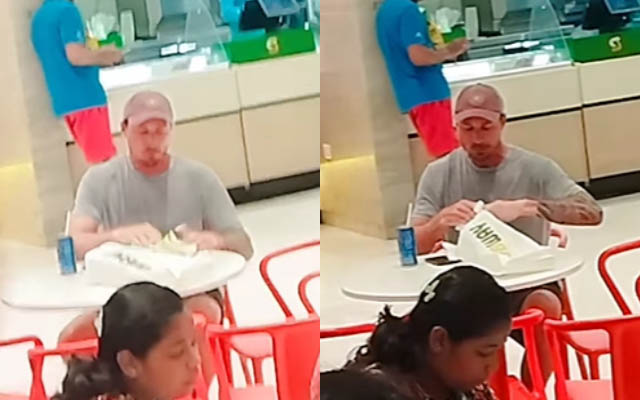 Dale Steyn was recently sighted at a mall in Kerala, India, where he enthusiastically engaged with fans, taking selfies and exploring the beauty of the region during his visit.
The South African bowling maestro Dale Steyn, had a blast posing for photos with fans at the Lulu Mall in Thiruvanathapuram, Kerala. Currently in India for the 2023 ICC Cricket World Cup, Steyn's intimidating yet legendary presence is well-known in cricket history. From his fierce demeanor to the iconic chainsaw celebration, Steyn's mastery of the cricket ball is unforgettable. Now retired from the game, he's relishing a more laid-back life, enjoying every moment.
A viral video captured Dale Steyn finishing his Subway meal, then happily engaging with a swarm of fans for selfies. The South African legend's fans have showered him with love and admiration in response to the heartwarming clip.
Steyn is currently staying in Trivandrum, while the South African cricket team gears up in Delhi for their World Cup debut on October 7. As the newest addition to the official commentary panel, he's savoring his Indian adventure and documenting it on Instagram.
In a recent social media update, he treated his followers to a video that captured his travel adventures amidst the picturesque beaches and lively streets of Trivandrum.
Dale Steyn had earlier made his World Cup final predictions, ideally wishing for South Africa to face India, but pragmatically foreseeing India and England as the ultimate contenders. Renowned for his ability to swing the ball at very high speeds, he consistently breached the 150 kmph mark with pinpoint accuracy. His career boasts 439 Test and 196 ODI wickets.
Last Updated on October 7, 2023