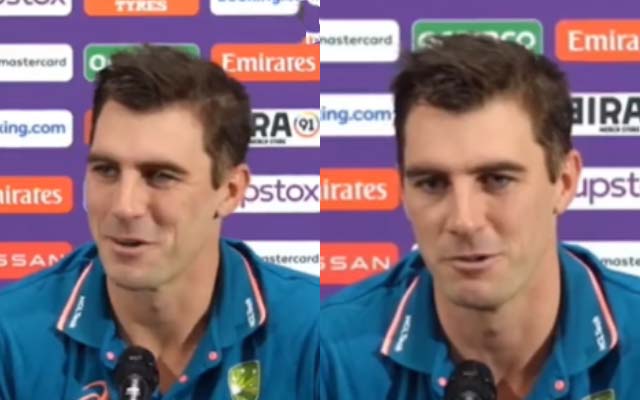 Australia's skipper, Pat Cummins, acknowledged the anticipated one-sided crowd favoring India in the World Cup final, encouraging his team to embrace the challenge of playing against India in Ahmedabad.
The upcoming clash for the World Cup title is set at Ahmedabad's Narendra Modi Stadium, expected to draw a colossal crowd of 130,000 fans, a potential record for cricket matches. As India hosts the event, the enthusiastic home crowd is rooting fervently for their team's third ODI World Cup win, the second on home ground following their 2011 victory. However, the path to triumph won't be smooth against the five-time champions, Australia.
Despite the one-sided crowd support, Australia remains unfazed. Captain Pat Cummins, acknowledging the crowd's bias, sees it as a challenge, expressing that quieting a spirited crowd is a satisfying feat in sports.
"I think you've got to embrace it, the crowd's obviously going to be very one-sided. But also in sport, there's nothing more satisfying (as an opposition player) than hearing a big crowd go silent and that's the aim for us tomorrow," Cummins told a pre-match news conference.
Cummins also expressed the team's ambition to conclude their campaign without regrets. Recognizing the significance of playing in the colossal stadium, he acknowledged the unique dimensions of the forthcoming match, where each player approaches the game differently. While David Warner's jovial dances like the iconic Pushpa went viral, others maintained their focus.
Commending his team, Cummins praised their enthusiasm for every match.
"The guys have been awesome. They're so up for every game they play. To put ourselves in this position, it would just top off an incredible year and probably a career-defining year that a lot of us will look back on in years to come and be pretty proud of," added Cummins.
Last Updated on November 18, 2023