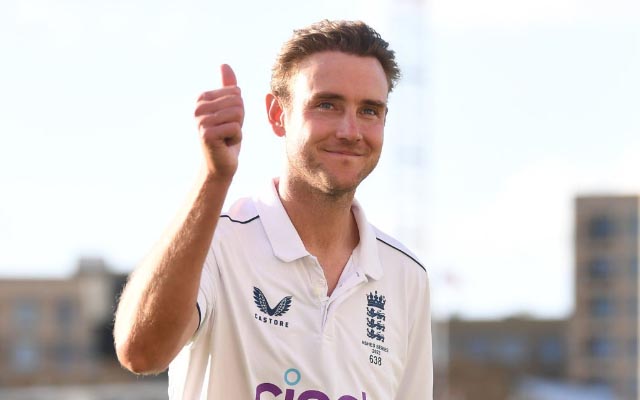 In a momentous announcement, England's Stuart Broad revealed that he will be retiring from international cricket after the conclusion of the third day's play in the fifth Ashes Test against Australia at The Kia Oval.

The 37-year-old, who recently achieved the remarkable feat of surpassing 600 wickets in Test cricket, confirmed this decision during the encounter between England and Australia at the iconic venue. Broad's illustrious career has spanned over 16 years since his debut against Sri Lanka in December 2007, earning him 167 caps and making him the leading wicket-taker in this summer's Ashes series.
"I'll be playing my final cricket match either tomorrow or Monday," the right-arm seamer shared with Sky Sports Cricket after the end of day three. Reflecting on his incredible journey, he expressed, "It's been a wonderful ride, a huge privilege to wear the Nottinghamshire and England badge as much as I have."

With a first-class debut for Leicestershire in 2005 and subsequent appearances in 121 one-day internationals and 56 international T20 games, Stuart Broad's remarkable career is set to conclude on a poignant note.
"I'm loving cricket as much as I ever have, it's been a wonderful series to be a part of and I've always wanted to finish at the top. This series feels like it has been the most wonderful and entertaining to be a part of," Broad added.

BREAKING 🚨: Stuart Broad announces he will retire from cricket after the Ashes ends. pic.twitter.com/dNv8EZ0qnC

— Sky Sports Cricket (@SkyCricket) July 29, 2023
Last Updated on July 29, 2023