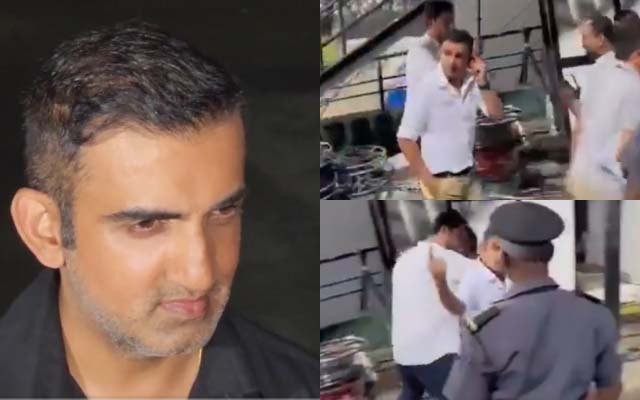 Former Indian opener Gautam Gambhir provides an explanation for the controversial gesture directed at fans during the Asia Cup 2023 match between Sri Lanka and Bangladesh.
Gautam Gambhir, the former cricketer, disclosed the reason behind his display of middle fingers towards certain fans during the Asia Cup 2023 match between Sri Lanka and Bangladesh at Pallekele International Cricket Stadium. He refuted internet rumors linking it to Dhoni and Kohli chants, clarifying that it was in response to Pakistani fans chanting anti-Indian slogans. He defended his reaction as a spontaneous response to the situation, emphasizing its authenticity.
READ MORE | Gautam Gambhir's Unfiltered Reaction to 'Kohli, Kohli' Chants Sends Shockwaves Through Cricket Fans
A viral video of Gambhir making an offensive gesture caused a social media frenzy, with numerous users mistakenly linking it to the IND vs NEP match, assuming it was a response to Kohli's chants due to Virat's presence in the Indian XI against Nepal.
Gambhir unequivocally clarified the situation, dispelling any misconceptions surrounding the incident. He emphasized, "What is shown on social media has no truth in it because people show whatever they want to show. The truth about the video that went viral is that if you raise anti-India slogans and speak about Kashmir then the person before you will obviously react and not smile and leave." Continuing, he explained, "There were 2-3 Pakistanis there who were speaking anti-India things and things on Kashmir. So, it was my natural reaction. I can't hear anything against my country. So, that was my reaction."
In the ongoing India vs. Nepal match, rain disruptions persist after Nepal's total reached 230 by the 49th over, potentially favoring India's super-four qualification.
Last Updated on September 4, 2023