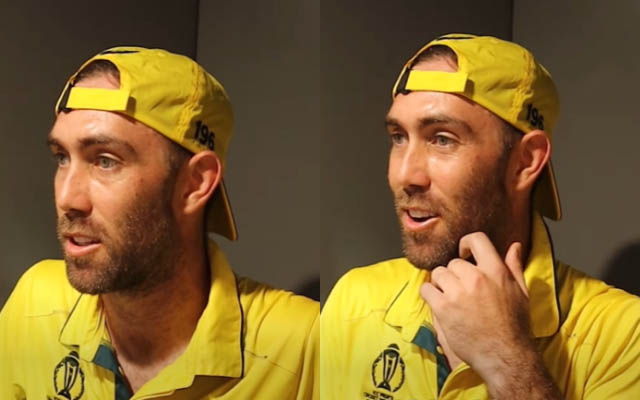 The 22nd over in the clash of Australia vs Afghanistan saw Maxwell powering through his cramps to serve one of the greatest knocks in ODI history.
Aussie all-rounder Glen Maxwell suffered a severe spasm that left him unable to move briefly during Australia's clash against Afghanistan on November 7. The Wankhede Stadium in Mumbai saw Maxwell's cramps hit him when Australia was 50 runs away from victory in the second innings. Despite the pain, he chose to power through the game and served one of the greatest knocks in the history of ODIs.
In a video uploaded by the ICC on social media, the cricketer described what he went through, saying, "But as I went, 'Oh no, I am cramping'. I'll cramp in. My left hamstring at the same time. So, I was like, I have got both legs and then I had a back spasm when I hit the ground,"
He continued to say, "But it actually probably made the whole job a little bit simpler. I wasn't sort of overthinking the situation, I just knew if I got a ball that I could hit, I would try and hit it."
Afghanistan established a target of 292 for Australia, causing them to struggle at 91 for 7. But then came Maxwell, wounded, limping, and crawling. At the second ball of the 22nd over, the 39th match saw a significant turning point with Maxwell defying the odds and scoring an incredible total of 201 runs, propelling Australia to a remarkable three-wicket victory. With 12 points and another match left to play, Australia has joined India and South Africa to fight it out at the semi-finals.
Last Updated on November 8, 2023