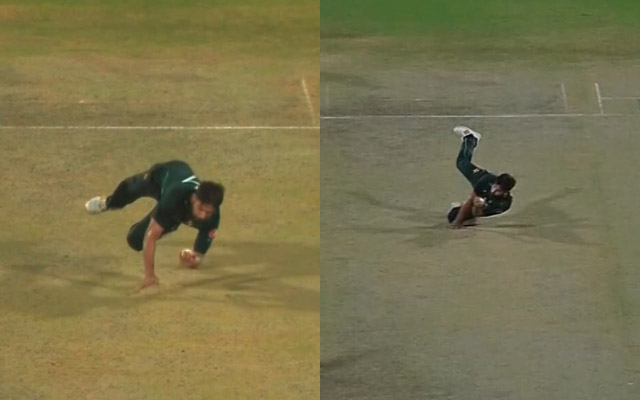 Haris Rauf's exceptional diving catch, off Lungi Ngidi's attempted flick, left spectators awestruck, putting Pakistan on the brink of victory with just one wicket needed.
During the Pakistan vs. South Africa World Cup match on October 27th, a thrilling moment occurred in the 46th over. Haris Rauf bowled to Lungi Ngidi, resulting in an important wicket. Ngidi attempted to flick the ball, but it took a leading edge, heading back towards Haris Rauf. In an extraordinary display of skill, Rauf dived forward and managed to catch the ball with his left hand just above the ground. This incredible catch left everyone in awe, and Pakistan needed just one more wicket to secure the game.
In the end, South Africa clinched a dramatic one-wicket victory over Pakistan, propelling them to the top of the table. Aiden Markram's remarkable innings of 91 runs set the stage, but his departure in the 41st over left South Africa needing 21 runs with just three wickets in hand.
Pakistan's Shaheen Afridi, Haris Rauf, and Mohammad Wasim Jr. created intense pressure over the following six overs, each taking a crucial wicket. However, in the 48th over, with Wasim Jr. finishing his spell and the other two bowlers already done, Keshav Maharaj seized the opportunity to secure the win with a boundary against Mohammad Nawaz.
Last Updated on October 27, 2023