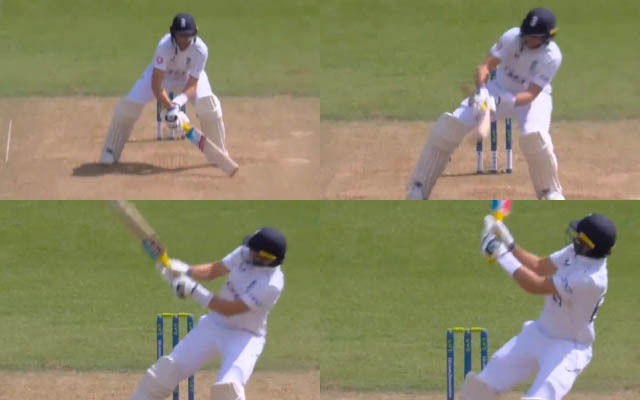 England's batsman, Joe Root, left spectators in awe during the ENG vs AUS Ashes 5th Test in 2023 with his astonishing reverse scoop shot.
Defying convention, Root skillfully dispatched Mitchell Marsh's delivery over the ropes for a breathtaking six. This unorthodox stroke has become his latest weapon to dismantle bowlers' lengths. Notably, Root has also been employing ramp shots behind the wicket to confound opponents.
It was only a matter of time…

Root RAMPS for six! 🙌 #EnglandCricket | #Ashes pic.twitter.com/RvdTtdVEv6

— England Cricket (@englandcricket) July 29, 2023
Root's audacious strokes have undoubtedly elevated the excitement of the sport, leaving fans eagerly anticipating his next groundbreaking move.
Last Updated on July 29, 2023