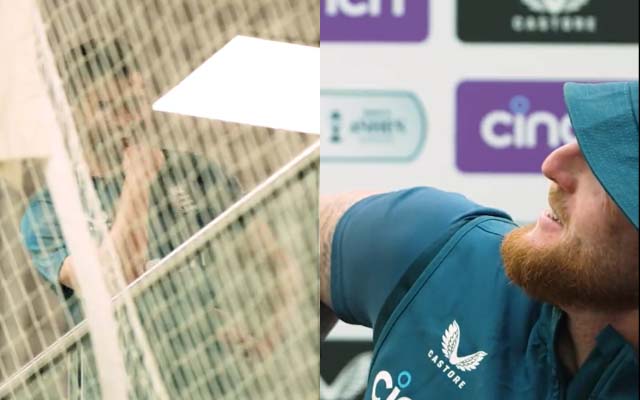 In a hilarious turn of events, England's pre-match press conference took a detour into pure comedy. 
As journalists eagerly gathered for the briefing, the last thing they expected to hear was the iconic 'Barbie Song' blaring from the speakers. Laughter echoed through the room as the mischievous pacer, Mark Wood, took center stage with his impromptu musical prank.
Even Captain Ben Stokes couldn't resist joining in on the fun, spotting Mark Wood in action and promptly calling out 'Woody.' The viral Twitter video shared by England Cricket had fans in giggles and it seems like Barbie has triumphed with a scoreline of 'Barbie 1-0 Oppenheimer.'
🎙️ As Ben Stokes was sitting down for his pre-match press conference…

Mark Wood decided to hijack the microphone and have a bit of fun 😂

Barbie 1-0 Oppenheimer. #EnglandCricket | #Ashes pic.twitter.com/eXWeRhaEiK

— England Cricket (@englandcricket) July 26, 2023
After a tough time in Manchester, Ben Stokes and his England team have returned to London for the final Ashes Test at The Oval. Despite a strong position in the fourth Test, rain forced a draw and Australia retained the urn. Now, the hosts are determined to bounce back, aiming for a victory to end the Ashes 2023 with a 2-2 scoreline.
Last Updated on July 26, 2023