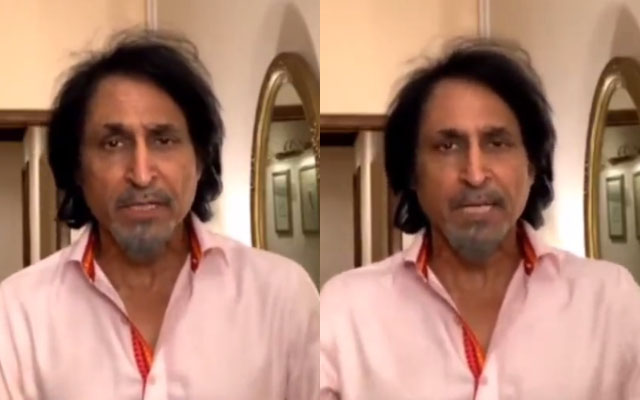 Former Pakistan cricketer Ramiz Raja spared no words in his fiery outburst, suggesting that the PCB's role and the overall cricketing system in Pakistan needed a major change.
After a defeat against England in the last league match, Pakistan is officially out of the World Cup 2023 under the captaincy of Babar Azam. The team's overall performance in the tournament has been disappointing, leading to blame on Babar Azam by former cricketers.
In a visibly angered response, ex-cricketer Ramiz Raja criticized the Pakistan Cricket Board, accusing it of damaging cricket. Despite the harsh words, Raja stood in support of Captain Babar Azam, arguing that if players aren't performing well, it's beyond Babar's control. These sentiments were shared on Raja's YouTube channel 'Ramiz Speaks,' reflecting his discontent with the cricket board and the system.
Raja also criticized the Pakistan Cricket Board, asserting that the system's flawed focus on changing captains and coaching staff won't fix cricket.
"When you fail to dismiss with the new ball, when you prove to be expensive, then Babar Azam will be ousted from captaincy. Once again, they will call some cricketers, have some fun, and ask them to tell how to fix cricket. Then why have you been appointed to the cricket board? Their only job is to change the captain after creating a commotion and change the coaching staff, thinking that we have taken a big step, and now everything will be fine. This is a misconception," he said.
Raja then expressed frustration over news leaks tarnishing Pakistan cricket's image and highlighted the leaked conversation between Babar Azam and the chief selector.
"Until you have a love for cricket, until you have passion within you, Pakistan's cricket cannot be one inch right. You have to change yourself. Is tarah se khabar karte hei na, pakistan cricket ki ma-behen ek kar rahe he, vo aapne band karna hei.(This is how they leak news, Pakistan cricket; you have to stop that.) After that, the cricket board leaked the conversation of Babar Azam. The chief selector, how much venom he has spewed against Babar and Rizwan."
Last Updated on November 13, 2023