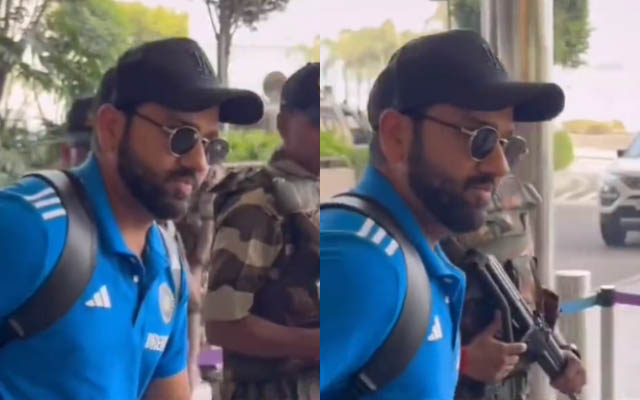 After an emphatic showdown in the India vs Sri Lanka cricket match, Captain Rohit Sharma went viral yet again. A video shared by @wrogn_edits on platform 'X' captured his relentless spirit as he headed toward his next challenge. Reporters and paparazzi surrounded him at the airport, eagerly seeking insights into the match's outcome and India's plans going further in the tournament.
One reporter inquired, "The World Cup is ours, isn't it?"
Rohit Sharma, ever the composed leader, cheekily replied, "There's still time."
In the India vs Sri Lanka match at the Wankhede Stadium in Mumbai on November 2nd, India delivered a ruthless performance, dismantling Sri Lanka by a massive 302-run margin. With no losses this season thus far, India is the first to qualify for the semi-final. The Indian team amassed an impressive total of 357/8, courtesy of outstanding performances by Shubman Gill, Virat Kohli, and Shreyas Iyer.
Sri Lanka struggled in response, managing just 55 runs, as Mohammed Shami and Mohammed Siraj led the bowling attack.
With two group stage matches remaining, India and South Africa are set to face off at Kolkata's Eden Gardens on November 5, 2023, potentially determining the top spot.
Last Updated on November 3, 2023