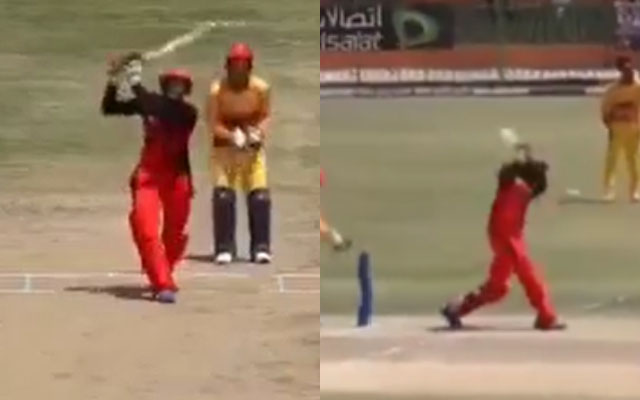 Saturday witnessed an unforgettable display of power-hitting in the Kabul Premier League as 21-year-old Afghan skipper, Sediqullah Atal, etched his name into cricketing history. The young batter's explosive knock left spectators gasping in disbelief as he hammered an astonishing seven sixes in a single over, eliminating the Abasin Defenders and guiding the Shaheen Hunters to a commanding win.
Heading into the pivotal 19th over, the Hunters were on a respectable 158 for 6, with their skipper Sediqullah Atal already in a commanding position on 71 off 43 balls. Left-arm spinner Amir Zazai bore the brunt of Atal's onslaught. It all began with a no-ball dispatched over the boundary for a six. Atal single-handedly amassed 48 runs in that over, propelling his team's total past the daunting 200-run mark. Furthermore, he achieved a momentous century off just 48 balls. The Hunters amassed an imposing total of 213 for 6, with Atal unbeaten on a remarkable 118 off just 56 balls, including seven fours and an incredible ten sixes.
The Defenders' pursuit of the mammoth target proved futile as they succumbed to a meager 121 in 18.3 overs, handing the Hunters a victory.
48 runs from 1 over. @Sediq_Atal26 is now in the cricketing history books. Equalled Rituraj Gaikwad's 7 sixes in an over. Poor Amir Zazai, almost escaped a heartache. This 💯 must open the doors of international cricket & leagues for Atal. 🇦🇫 #FutureStar #WorldRecord #SevenSixes pic.twitter.com/Ntt0lkZVUm

— Cricket Afghanistan (@AFG_Sports) July 29, 2023
Last Updated on July 29, 2023