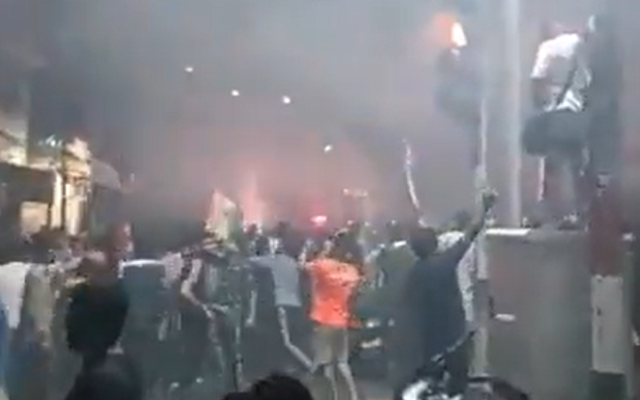 India's commanding 238-run victory over Pakistan in the Asia Cup ignited exuberant celebrations across the cricket-loving nation, as fans marked the occasion with fireworks and unrestrained joy in the streets.
Team India pulled off an epic 228-run victory against arch-rivals Pakistan in their Super 4 showdown on Monday. India set a massive target of 357, and they bowled out Pakistan for a mere 128, sealing a resounding win.
This stunning triumph set off a wild party all over our cricket-crazy nation, with fans celebrating in style.
In Jammu, the streets were buzzing with joy, and in Nagpur, fireworks lit up the night sky as passionate cricket enthusiasts danced their hearts out to honor this historic win.
The victory unleashed euphoria across India, with streets turning into a carnival of celebration.It's worth noting this was India's biggest-ever ODI win against their neighbors, making the taste of victory even sweeter!
In the face-off between India and Pakistan, Pakistan chose to bowl first after winning the toss. India's opening pair, Rohit Sharma and Shubman Gill, took on the Pakistani bowlers, each securing a half-century. Rohit scored 56 runs before Shadab Khan dismissed him, while Gill contributed 58 before falling to Shaheen Shah Afridi.
Virat Kohli and KL Rahul then dominated the Pakistani bowlers, both reaching centuries. Kohli scored an unbeaten 122 off 94 balls, and Rahul notched 111 off 106 deliveries.
India's bowling attack came out firing, with Jasprit Bumrah and Mohammed Siraj causing problems for Pakistan's top order. The star of the show was spinner Kuldeep Yadav, who took a five-wicket haul. Hardik Pandya, Shardul Thakur, and Bumrah also chipped in with a wicket each in this historic victory.
Last Updated on September 12, 2023