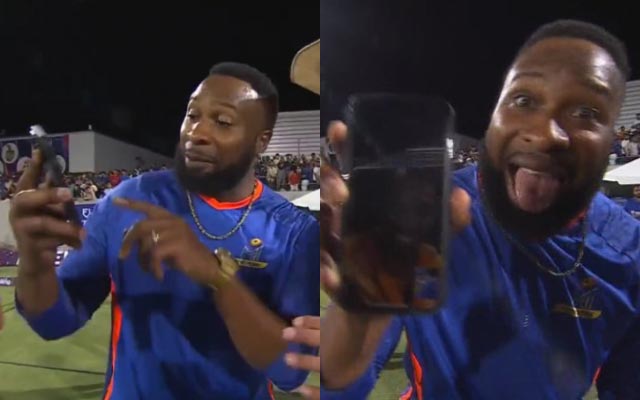 Cricket fans know all too well that Kieron Pollard and Dwayne Bravo are the kings of fun banter.
The duo shared a heartwarming moment after MI New York's victory in the MLC 2023 final against Seattle Orcas. The viral video captured their joyous video call, adding to their history of fun banters. Nicholas Pooran's century played a crucial role in MI New York's triumph, securing the first-ever Major League Cricket title.
The friendly rivalry between the two former West Indies cricketers over the number of T20 titles they've won is legendary. After MI New York's epic win in the MLC 2023 final, Pollard couldn't resist rubbing it in. In a post-match on-field interview video, he playfully shared the news of his triumph with Bravo, leveling the playing field at 16 titles each. Bravo took to his Instagram stories to congratulate Pollard for the epic victory.
Won the 1st ever #MajorLeagueCricket 🏆 but first, gotta call BFF Bravo! 😉

Happy Polly, happy us. 💙#OneFamily #MINewYork pic.twitter.com/LLcWGlQKnd

— MI New York (@MINYCricket) July 31, 2023
Last Updated on July 31, 2023