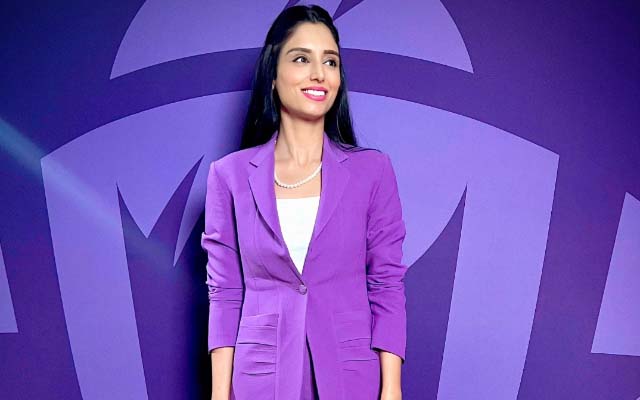 Zainab Abbas voluntarily chose to leave the ICC World Cup commentary team in Ahmedabad for personal reflection, contrary to reports of being asked to leave or deported.
Pakistan sports presenter Zainab Abbas, who left India abruptly three days ago, has taken to social media to clarify her sudden departure. She explained that she felt "intimidated and scared" due to the social media reactions to her past posts, even though there was no immediate threat to her or her family.
Despite some reports suggesting otherwise, Zainab Abbas, a member of the commentary team at the ICC Cricket World Cup 2023 in Ahmedabad, left by her own choice. Her departure was not due to being asked to leave or deported. It resulted from her desire for personal reflection after past controversial posts reemerged, sparking negative attention online.
"I was neither asked to leave nor was I deported. However, I felt intimidated and scared by the reaction that was unfolding online. And even though there was no immediate threat to my safety, my family, and friends from both sides of the border were concerned. I needed some space and time to reflect on what had transpired," Abbas wrote on X.
"I understand and deeply regret the hurt caused by the posts that were circulated. I wish to make clear that they do not represent my values or who I am as a person today. There is no excuse or space for such language, and I sincerely apologise to anyone who was offended," she added in her statement.
October 12, 2023
Abbas faced viral backlash due to controversial tweets on October 5. A Delhi-based lawyer, Vineet Jindal, lodged a complaint with Delhi Police's cyber cell, seeking an FIR against her for alleged anti-Hindu statements under multiple legal sections. Jindal also called on the ICC and BCCI secretary Jay Shah to remove her from the ODI World Cup through a post on X.
Last Updated on October 13, 2023