Behold our RR vs DC Dream11 prediction! In detail, we help you evaluate RR vs DC who will win? In addition, you will have all the details about the eleventh match of the IPL season 2023. The IPL 2023 match between Rajasthan Royals and Delhi Capitals will take place on Saturday 8th April, 2023 at Barsapara Cricket Stadium, Guwahati at 3:00 PM IST.
RR vs DC Betting Sites
RR vs DC Dream11 Prediction
Although both the teams have played their first matches, this match will be the first they play against each other in this season of the IPL. Surely fans cannot wait for the fiery encounter between Sanju Samson's Rajasthan Royals and David Warner's Delhi Capital. In addition, the players to look forward to from both the sides would be David Warner, Prithvi Shaw, Rilee Rossouw, Axar Patel and Rovman Powell from Delhi Capital's. Whereas from Rajasthan Royal it would be Jos Butler, Sanju Samson, Yashasvi Jaiswal, Yuzvendra Chahal and Trent Boult.
RR vs DC Betting Tips
Rajasthan Royals vs Delhi Capitals – Coin Toss
Whichever team wins the toss will most likely put the opponents to bat first. Basically so they can chase the target accordingly.
Rajasthan Royals vs Delhi Capitals – Who Will Win?
Delhi Capitals is the team with more probability of winning the encounter. Especially judging by their squad and previous performance.
Rajasthan Royals vs Delhi Capitals – Top Batsman
The Top batsman can most likely be Jos Butler. Indeed, he is a player who is capable of hitting with a strike rate of 245.5, just what is needed in a T20 match.
RR vs DC Top Bowler
The leading bowler for the match will probably be Yuzvendra Chahal or Chetan Sakariya, who took 4 and 3 wickets respectively in their previous matches.
RR vs DC Dream11 Prediction – Most Sixes
The player to hit the most sixes can most probably be Sanju Samson or Jos Butler. Evidently, these players love to hit the ball out of the boundary without it touching the ground.
RR vs DC Prediction – Man of the Match
Man of the Match could most likely be David Warner if he is able to hit a captain's knock.
RR vs DC Dream11 Prediction – Batting First Team Scores
The team batting first must cross the 180 bar in order to have a relatively defendable total.
RR vs DC Prediction – Match Handicap
The match handicap is most probably Delhi Capitals. However Rajasthan Royals will be giving them a tough time.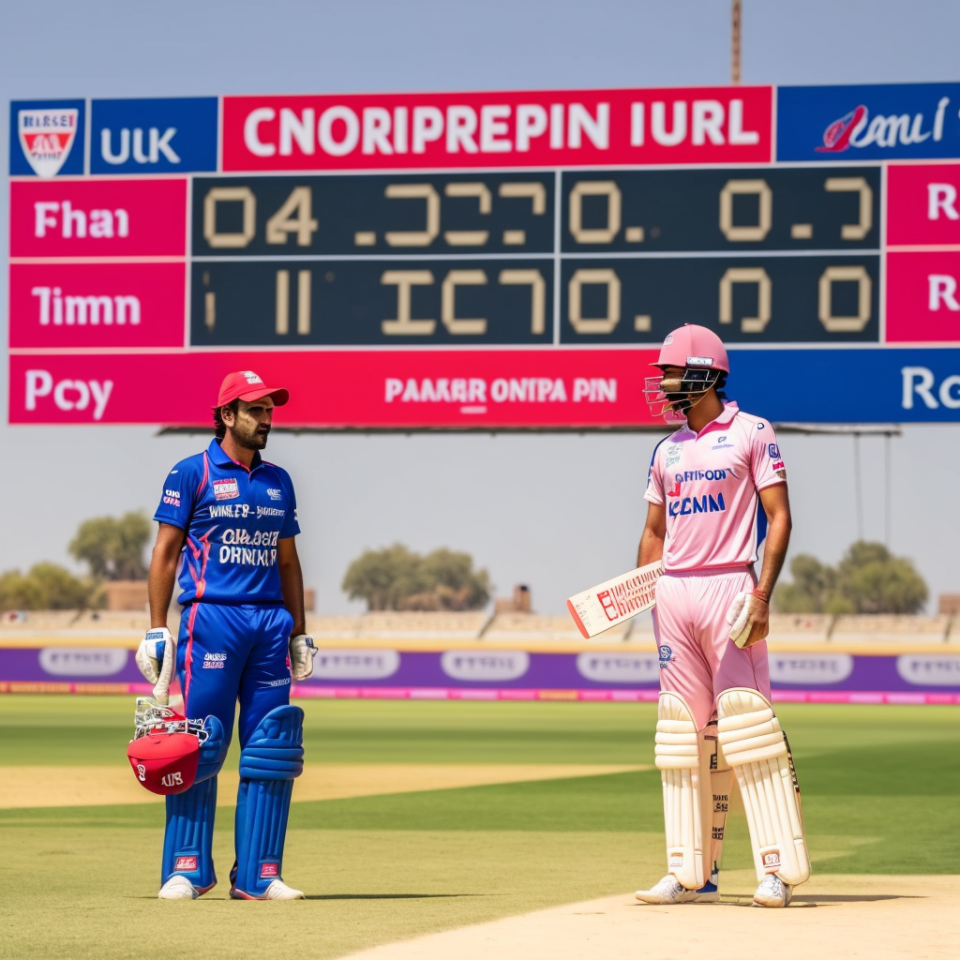 RR vs DC Dream11 Prediction Playing XI
Rajasthan Royals
Jos Buttler (W)
Yashasvi Jaiswal
Devdutt Padikkal
Sanju Samson (C)
Shimron Hetymer
Jason Holder
Riyan Parag
Ravi Ashwin
Trent Boult
Yuzvendra Chahal
Kuldeep Sen
Delhi Capitals
David Warner (C)
Prithvi Shaw
Mitchell Marsh
Rilee Rossouw
Sarfaraz Khan (W)
Rovman Powell
Axar Patel
Kuldeep Yadav
Chetan Sakariya
Khaleel Ahmed
Mukesh Kumar
RR vs DC Live Score IPL 2023
Get all the match details through our RR vs DC Live Score 2023. Follow the match in the comfort of your own home or on the run. Our live score feature updates in real time to make sure you are not missing out of anything.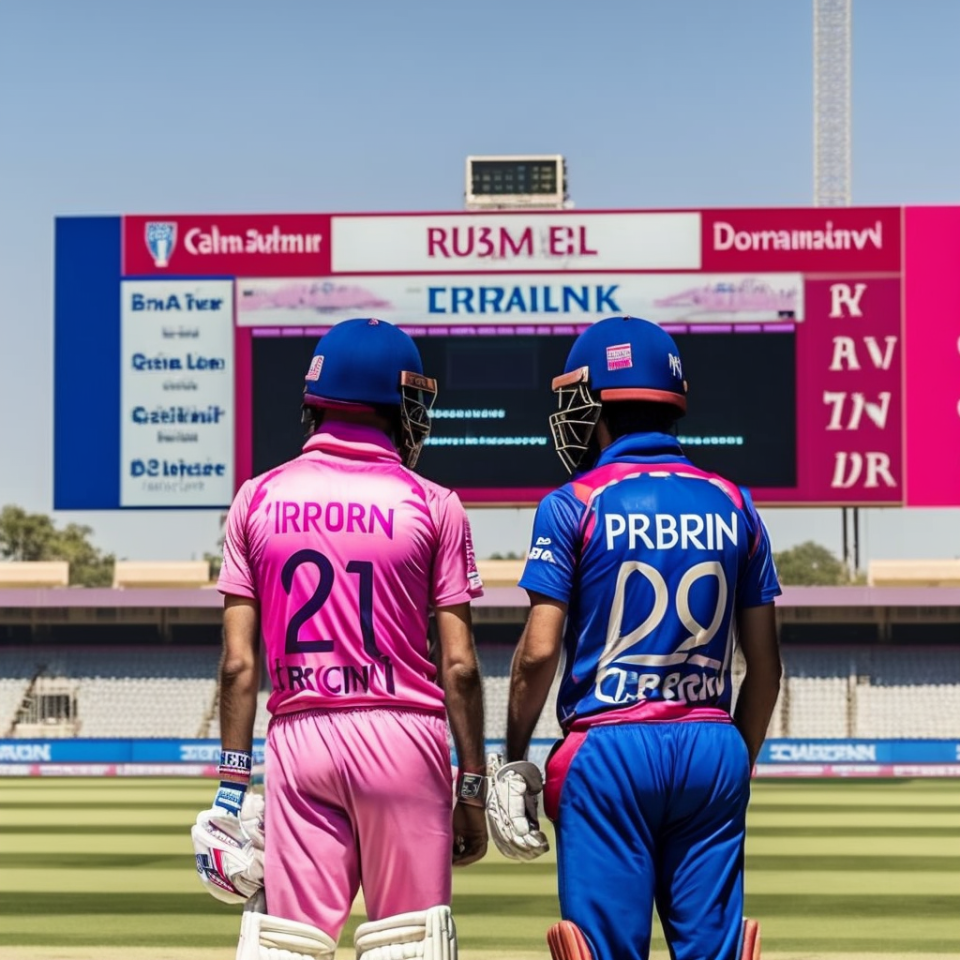 RR vs DC Head to Head
Rajasthan Royals vs Delhi Capitals (DC vs RR) Who Will Win?
The much-awaited DC vs RR match is finally set to take place in this IPL season on the 8th of April. These two teams will be having a nail biter match because of their equal calibers and ability to perform. In this article, we will provide a brief view of the match, the players to keep in sight and our prediction for the winner.
The DC vs RR match has taken place 26 and funnily, both the teams have won at 13 instances. Thus making the win ratio equal. In addition, as we approach the DC vs RR match in 2023, there are many factors to consider before making a prediction. Injuries, player form, and pitch conditions can all play a crucial role in the outcome of the match. However, the DC vs RR match prediction leans slightly towards Delhi Capitals.
RR vs DC Betting Odds and Betting Rate
The DC vs RR betting rate is in favor of Delhi Capitals.The playing XI of both the teams in RR vs DC have good power hitters such as for DC there is Prithvi Shaw and David Warner. Whereas for Rajasthan Royals there is Sanju Samson and Jos Butler. Surely, it will be an exciting match between two evenly matched teams however if one has to pick a winner, it will most definitely be DC.
The DC vs RR betting tips suggest that the bowlers to look out from both the sides are Khaleel Ahmad and Axar Patel from Delhi Capitals. Whereas from Rajasthan Royals it would be Trent Boult and Yuzvendra Chahal. DC vs RR betting tips also ensure that the overall balance of the team of DC is more than RR in the RR vs DC match.
The DC vs RR betting odds favor Delhi Capitals, and they are expected to emerge as the winners in this close match. Although Rajasthan Royals won their first match of the season whereas Delhi Capitals lost their match, a bad start doesn't mean a bad campaign hence DC will most probably bounce back and earn a win in this match. In addition, Rajasthan Royals shouldn't be thought of an easy team to play against, they will be giving DC a tough time.
In terms of which player will perform the best, we predict that David Warner from Delhi Capitals will be the best performer  for the evening in the DC vs RR match. 
RR vs DC Betting Sites
RR vs DC Prediction – Who Will Win?
In conclusion, the DC vs RR match is expected to be a closely contested one, with both teams playing with high spirits and energy. However, our DC vs RR match prediction suggests that Delhi Capitals will emerge as the winner in this thrilling encounter.
Last Updated on April 7, 2023