Betting Exchange Sites in India
It comes as no surprise to learn that India has a huge sports betting inclination. After all, there are a ton of sports here, all with passionate supporters. Over the years, online sports betting has grown, and now there are also betting exchange sites to make use of as well.
These sites bring in additional fun, providing a unique way of betting. Instead of playing against the betting site, you're up against other players. As such, this is a far more immersive experience than simple sports betting. Luckily, India is now getting on board with this type of betting too, so there are an increasing number of options.
However, these betting exchange sites are not quite as simple as the standard sports betting pages. That's why we're going to take you through it all. Learn how to start using a betting exchange, discover which ones are the best and a whole lot more, right here.
What Is a Betting Exchange Site?
As mentioned, a betting exchange site is somewhat different to the traditional online sports betting sites out there. The big difference is in how the odds are made and who you are betting against.
On a sports betting site, the site itself creates the odds and betting lines. As such, you're going to be betting against the house. At a betting exchange, it's the players that do this. So, there, you're playing against other players.
This means that the odds actually change much more frequently depending on what other players are betting on. Or what markets other players want to bet on. Excitingly, while a sports betting site only allows you to bet on teams to win, betting exchanges have more options. In fact, if you want to bet on one team not to win against another, this is where betting exchanges come out on top.
Essentially, it's possible to bet on events not to occur or happen. And this is what helps to make this type of betting even more exciting.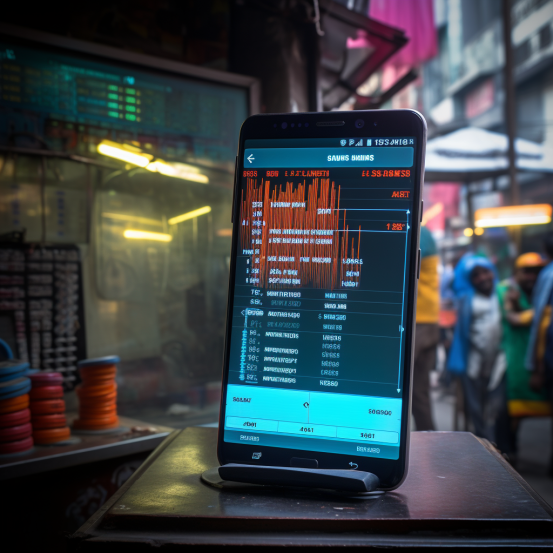 Betting Exchanges — How To Use a Betting Exchange?
But, it can all be a bit confusing. With that in mind, let's take a look at exactly how you use an exchange betting site.
Getting Online
Of course, the first step here is to actually find a betting exchange site you want to join. We have a list of the top ten sites in India here. Choose from one of these to be sure of a safe, secure betting experience.
Once you've chosen your site, it's time to sign up. Make sure you register on a site that accepts Indian players. Next, you must fill out all the required details, including your name, address, email, password and so on.
Then, make a deposit. Select a deposit option that suits you from the available options at the betting exchange site. Ensure you're meeting the minimum and maximum deposit requirements. It's also a good idea to consider the withdrawal options provided when making your initial selection of which payment method to use.
Once you have funded your account, make sure you take on any bonus or promotion. These are typically available during sign-up. Additionally, they often require a specific deposit size, a promo code or that you opt-in manually to activate them.
With your account up and running, you can head over to the exchange and look at all the upcoming sporting events. The exchange will list bets already available, which you can take on, or you can add one of your own.
Starting To Bet
There are two main types of bet on a betting exchange. These are backing a bet and laying a bet. It's important to know that a betting exchange is primarily for lay betting. First, though let's look more closely at these two bet types.
When you back a bet, you are betting on a specific event to occur. Essentially, this is the same as a sports betting site. You're actually going to bet on the Mumbai Indians to win, or for a specific player to get a score.
Laying a bet is the exact opposite. This means that you can choose a specific bet to actually lose, as we've mentioned before. For instance, in cricket, you could bet for India to lose when playing against New Zealand.
But, even when you place one of these bets, you still need someone to take you up on it. As there is no sports betting site to take the bet, you need another player to do this.
So, for instance, if you have bet Rs. 1000 for India to lose to New Zealand, then you need a player who thinks India will beat them. This means that the other player will also have to stake Rs. 1000, but will bet on India to win. If you've bet India will lose, then there needs to be a tie or a loss for you to win the other player's money.
Betting Freedom
This type of betting gives you far more freedom than the standard sports betting site. On these sites, there is no restriction to the bets you can place. All you need is another player who will take the opposite side to that bet.
Sports Trading
This is the term that describes what happens in a betting exchange. It's actually very similar to the process of stock trading. This is because you are given price charts so that you can see the odds movements and when is a good time to place a bet. Because of this, bettors on an exchange are often called sports traders.
Sports Betting Exchange
So, how exactly is a sports betting exchange different to a sports betting site? Well, there are four different areas that make these two sites different.
Betting outcome: bets are between bettors/players/punters. This means that one person backs one side, and the other person takes on the opposite position.
Flexibility: it's possible to place bets for or against an outcome, something not possible at a standard sports betting site.
Betting odds: punters choose the odds between themselves. There is a higher chance of getting good odds on an event as you don't rely on a conventional betting site to create and set these for you.
Commission: exchanges always have a commission in place. This can run from 2% to 5% and it is taken from your total winnings. This is slightly different to a bookmaker as they will include this commission (or VIG) in the odds from the outset. Essentially though, both types of sites will take a cut from the bets and money that you earn.
Tips For Using a Betting Exchange Sites in India
If you want to get ahead, then here are some tips to think about when using a betting exchange site in India.
You should consider information and opinions provided by analysts as they have a good understanding of probability.
Look at the statistics of a game to check out the recent team form.
Check the odds and ensure you're getting the best offer as the odds are always changing.
Select a strategy that works for you.
Check the commission of each betting site.
Learn to use a betting calculator to determine possible profits.
Look for cash out and in-play exchange options.
Strategies
As mentioned, you can look at different strategies. These are not guaranteed to bring a win, but can definitely help you along.
Matched betting is a strategy available to players. It's an option to earn a profit. For this strategy, you place a bet on an outcome at a sports betting site, making use of a free bet bonus if they have one. Then, head over to the betting exchange you've joined and find the same event. Place a lay bet (bet against your first bet). Then you'll have a bet on opposite sides of the same event. One bet will win and give you a profit. Using a matched betting calculator can help.
Top 10 Betting Exchange Sites in India
There are a number of excellent betting exchange sites in India. We've chosen the top sites out there by looking at key features such as payment options, usability, availability of apps and the sports betting markets. However, you can take a look at the other options out there too as these are just the top exchange betting sites based on our reviews.
Take a look below as we cover some of the best ones available to you at this time.
Fun88
This is one of the first Indian betting exchange sites. As such, it's no surprise to find that it's still one of the top ones used by players. It's actually powered by Betfair as well, which means that you're going to experience top-notch features across the board. And, as Betfair really pioneered this type of betting, you're getting that original experience.
It's got a strong mobile website as well as a desktop platform, though there is still room for this to be improved. As such, you can place bets on the go. Many top sports including cricket and football can be found on this site too. Rounding out the features are a number of transaction options such as G Pay, UPI, Netbanking and PhonePe. As well as all this, there is a welcome bonus for those newly signing up to the platform.
Matchbook
If you're looking for exchange sites like Betfair, then Matchbook is a strong option. In particular, it's good if you're more of a casual bettor over someone who takes it a lot more seriously. It's got a wide selection of sports available on its betting exchange too. And, there is a strong mobile app available that is compatible with iOS and Android.
It's highly reputable too. This means you're going to be playing in a safe, secure, and importantly, licenced betting site. As with most Indian betting exchanges, this site accepts rupees and offers UPI deposits though other Indian payment options are limited. Getting in touch can be done through multiple channels too. The only major downside here is that there is commission on bets and this is set at 4%, which is significantly higher than most other exchanges in India.
Dafabet
Licenced in Curaçao, this site accepts Indian players and rupees. Also, it's one of the top cricket betting exchange sites in the country. It's great for both regular and casual players. Not only can you place lay and back bets, but it's also got a number of quality features to make the experience even better. For instance, it's got a strong app available for both iOS and Android users. It's also new, so makes use of some of the best features and offers a simple, easily navigable layout.
Indian players can make use of many Indian-specific payment options and get help via speedy support. There is additional betting help in the live streaming and stats sections of the site too. However, there are some downsides like the overly specific and strict bonus requirements. There are also far fewer Indian withdrawal options than what's ideal.
Indibet
This is a great Indian-accepting exchange betting site. It's got a wide array of sports available. These include the expected options such as cricket, football, kabaddi and basketball. In addition to these, it's also got eSports, which is a more unusual option. For more positives, there's a varied selection of payment methods catering to Indians. These include PhonePe, G Pay, Paytm and Skrill. It's also got one of the lower minimum deposits available, catering to budget players.
However, there aren't too many promotions around, which may put off more experienced players. And, while there is an abundance of Indian-specific deposit options, withdrawals are not so fortunate. Finally, it does have a high minimum withdrawal limit, which is also rather disappointing on this platform.
Crickex
While this is one of the top cricket betting exchange sites, it's also just a great exchange betting site overall as well. Of course, there is an immediate downside for the general user in that it's pretty much all cricket. There are barely any other sports options available.
On the flip side though, this is a betting exchange with India in mind. As such, there are numerous payment options that are specifically for Indian users. On top of that, there are no charges for withdrawals to an Indian payment method either. Finally, there are also live betting options here with cricket live streams available. This really helps to add to the interactive nature of the site. While there is a lot of fun to be had here, one area that still needs improvement is the bonuses, which are a little underwhelming.
Satbet
This is one of the newer sites out there for Indian players. It's still got a great interface and set of options though. For instance, it's got interesting features to entertain players and keep them playing. As with many of these sites, it's also got a traditional betting site as part of the platform as well as the betting exchange.
Overall, this has a user-friendly interface and strong design. However, there are not so many sports on offer. In fact, this betting exchange is relatively small and only has seven sports available. That being said, it's got so many other great betting opportunities available (a 5000+ game casino and 15 sports on the sports betting site), that there's plenty to keep players occupied. It's also got some of the lowest wagering requirements on bonuses, which is another big plus.
Fairplay
Listed as the first sports betting exchange in India (it was established in 2019), this site is very strong. It's fully licenced with Curaçao making this a licenced and legal option for Indian players. Excitingly, it's got a strong selection of bonuses for players to enjoy and these are given to both new and return players. It's also very easy to use and has a mobile app.
With 23/7 support and live streaming, it continues to tick all the boxes in terms of keeping players happy. And, there are a range of payment options such as crypto, PhonePe and Paytm, which all cater to the Indian market. However, when it comes to those bonuses, the wagering requirements are a bit steep. This means many players might not actually be able to meet these requirements at all.
1xBet
Established in 2007, this site has since added a betting exchange to its platform. It's fully licenced and accepts Indian players. To that end, it has a number of different Indian payment options such as G Pay, Paytm and UPI. It's also got a specific bonus that's provided in INR when new players join the site.
For the most part, it has a user-friendly interface and has a lot of bettors active on the exchange. As such, it's increasingly popular. It streams sports matches for free too. However, some of the withdrawals take three days or more and the minimum deposit limit is quite high.
EKbet
This is a popular sports betting site that has a strong betting exchange as part of its platform. As such, peer-to-peer betting is available and players can take on bets against each other very easily. The betting range is large here, with players able to place bets on an array of different sports. It's also a really good option for both new and experienced players, providing something for everyone.
Better still, it's got a range of payment methods for Indians. These include Paytm, G Pay, bank transfer and PhonePe. The only real downside is that there is a focus on cricket. But, as this is an Indian-specific site, this might not be one of the worst features.
Parimatch
This Canadian-based betting exchange accepts Indian players and rupees. It's got a very solid platform that's neither overly impressive nor disappointing. It ticks the boxes essentially. But, it's only got cricket, tennis and football available. Down the line, options like racing are expected, they're just not there yet.
However, while the betting markets are limited, this site does offer excellent live streaming for cricket games. There are easy banking options available and decent liquidity too. Finally, it's got some of the more competitive odds on the exchange out of all the sites. However, it's not necessarily the best for seasoned bettors. Nor does it have an app, although there is a mobile-compatible site.
Betting Exchange Apps
These days, everyone is on their phone. We all like to be able to access websites quickly and easily. With a betting exchange app, you can do just that. All you need to do is select the betting site you want and then download the app to your device. You'll be able to access all of the betting exchange options quickly and easily.
Depending on the betting exchange, and your device, you'll be able to find the app on the relevant app store. Simply follow the steps for Android or iOS to get the app up and running on your device.
For iOS, this means clicking on 'Get' and installing the app following any prompts. Android users will need to download the apk file and ensure that all certificates are accepted and trusted before the app is properly available.
Once installed, you can sign up for an account on your mobile device. Or, if you have one already, simply use your desktop login credentials to access the site on your phone or tablet.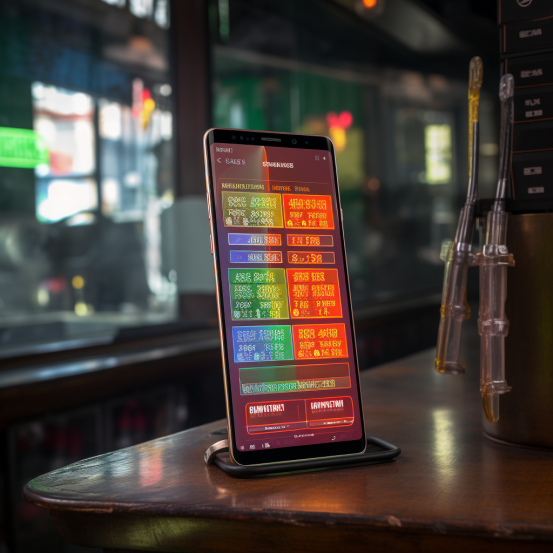 Best Betting Exchange Apps in India
There are a growing number of top betting exchange apps available in India. We take a look at the betting markets, payment methods and usability of the app to determine which ones are worth joining. The very best ones are those that mirror the desktop version well and also have responsive apps. Take a look here as we outline some of the best betting exchange apps.
Matchbook
Arguably one of the best apps, even though it's a little strange in places. This app is available to iOS and Android users. It's got a simple layout and a wide range of markets matching the desktop site. Impressively, there is 0% commission for 30 days when you first join. However, it's mostly cricket and, for some reason, doesn't have much in the way of Indian-specific payment options. It's also got high commissions (up to 4%) once this does kick in. Finally, you cannot make a deposit in INR.
Dafabet
This is one of the top Asian sports betting sites and takes players from India. It's got a great betting site covering all forms of betting including a casino. It's also one of the first betting exchanges available to Indians. Not only that, but the app is very strong and available for iOS and Android.
You can download the app directly from the homepage of Dafabet so there's no need to go searching for it. It's also got all the betting platforms in the same app. No need to download multiple apps for this site. There are specific app bonuses too, and these are aimed at app users. Finally, it has also got a number of preferred Indian payment methods available.
Windaddy
As with many of the betting exchanges in this country, this has a strong focus on cricket. In fact, there are only three exchanging sports on offer, while there are 30 for the main sports betting site. The app for this is downloadable from the home page, though this is only for Android. However, it is a good option if you're an Android user thanks to the regular updates, which keep the app working smoothly. It's also very fast loading. This means that live betting can be done very easily. You're not going to miss out on a bet when using this app.
Customer support is available in English and Hindi too. And, the overall interface is stylish and easy to get about. While there is a welcome offer, this does not apply to the betting exchange at his time.
Crickex
Popular as a desktop site, this is equally good in app form, though it's only available to Android users. It's got a great selection of in-play betting options as well as pre-match markets. These are also found across a range of sports.
Despite being cricket-oriented, this site does have some other Indian sports such as Kabaddi available. Football and tennis can also be found here. The lack of other sports is still a bit of a weak area. As such, it's not got the greatest market coverage. And, the lack of an iOS app will mean a large portion of players won't have access.
Fun88
This betting site has an app that mirrors its desktop version nicely. And, it's available on both Android and iOS. It's not super versatile, but it does have a good selection of cricket, football, tennis and horse racing options. Additionally, there are some great betting promotions available. And, it has a good choice of Indian-specific payment options such as Netbanking, PhonePe and UPI. The best selling point here is that it really is just a scaled-down version of the main desktop site. No learning curve for players switching between the two platforms.
However, the lack of other sports can be disappointing to some. And, even though there are good bonuses, there are high wagering requirements attached.
Pros and Cons of Using Betting Exchanges
As you might imagine, there are a number of pros and cons when it comes to using a betting exchange. Understanding what these are is essential to having a good time when playing online. We're going to dive into the advantages and disadvantages of betting exchanges right here.
Pros
Can often have higher odds than those found at traditional sports betting sites.
Low odds but high probability of winning.
Odds are based on supply and demand.
Can hedge your bets if odds go up.
It's possible to earn a larger profit when playing.
Vastly more flexibility is offered due to the lay bet option.
Free market as it is players, not bookmakers, setting the odds.
Cons
Matching bets can occur in markets that are not as common as others.
Bonuses are often not as lucrative as a sports betting site.
Fewer betting markets available.
Can lose large sums of money.
High odds are on unpopular markets.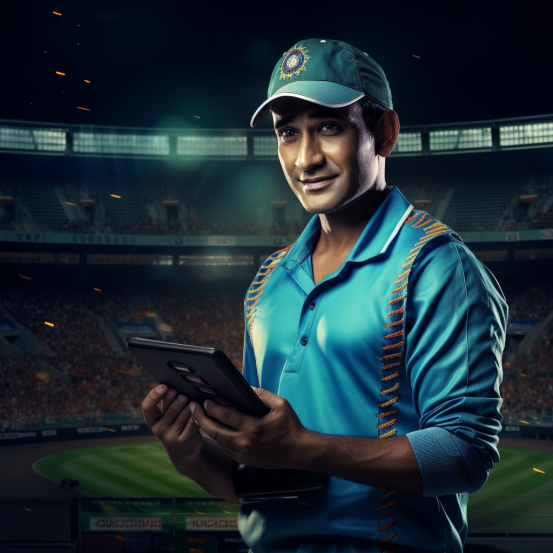 Betting Exchange Sites FAQ
If you're still a little confused when it comes to sports and cricket betting exchange sites, take a look below at our FAQs.
FAQs:
Which are the best betting exchanges in India?
There are a number of different betting exchange options available. However, the best include Fun88, Crickex and Matchbook. Which you choose is down to you and your preferences in what you're looking for in a betting exchange site.
Are all sports available on betting exchanges?
No, not all sports are available on betting exchanges. Some have very few sports or focus on one or two sports only. In India, cricket betting exchanges are the most popular, though there are some other betting exchanges available that do have more sports betting markets on offer.
Are betting exchanges legal in India?
Yes, betting exchanges are legal in India. All the betting exchanges that accept Indian players are based out of the country. They are all licenced and regulated within that specific jurisdiction. The only thing you need to check is that there is a licence displayed and that the site does in fact accept Indian players.
Which are the best betting exchange apps?
There are a number of top betting exchange apps out there. The best depends on you, but all of them are available for both Android and iOS users. Additionally, they offer the same general platform as their desktop counterparts. Look at Matchbook, Crickex and Fun88 for some of the best apps.
What's the difference between a betting exchange and a sports betting site?
The main difference is that on a betting exchange, you're placing a bet against another player rather than the bookmaker. You can also set your odds. And, you can place bets on an event not to happen (lay bet), which is something not available at a traditional sports betting site.
Last Updated on September 23, 2023