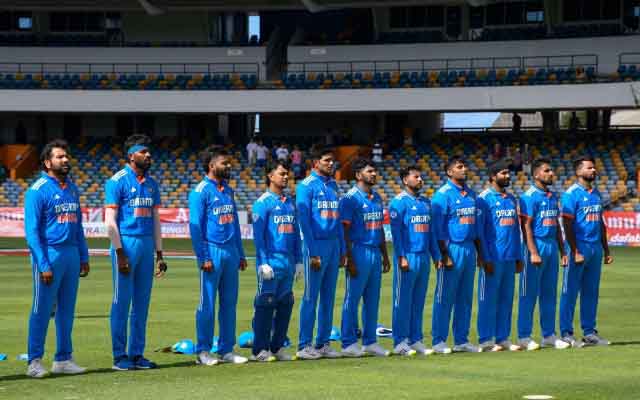 India's Asia Cup squad is expected to be announced before August 16-17 and the selectors have finalized a core group of players in preparation for the ODI World Cup 2023.
In preparation for the ICC ODI World Cup 2023, the BCCI selectors have shortlisted a core group of players, including Shreyas Iyer, Jasprit Bumrah, and KL Rahul, with a focus on their fitness. Although Bumrah has been named captain for the Ireland T20I series, Rahul is nearing full fitness. The Indian management is keen on Rahul's complete recovery before the World Cup scheduled from October 5 to November 19.
The BCCI is expected to finalize a core group of players for the ODI World Cup 2023 squad with a deadline of September 27 for the official announcement. By September 5, a preliminary squad of 18-19 players will likely be declared, which will later be trimmed down to the final 15. If all specialist bowlers remain fit, the last spot in the squad could be a decision between all-rounder Shardul Thakur and Saurashtra seamer Jaydev Unadkat.
The Indian management aims to give Rahul and Shreyas ample recovery time, with Rahul currently ahead in terms of match fitness.
A BCCI source, speaking anonymously to PTI, stated, "The selectors and the team management want to give both Rahul and Shreyas a full chance of recovery. Rahul is certainly way ahead in terms of recovery and getting closer to full match fitness. But he needs to do match simulation where he is able to keep wickets for 50 overs. The Instagram videos show that he is doing well but 50 overs of keeping and at least 30 overs of batting in the heat will prove how his operated thigh is holding up in humid conditions."
After their experiments in the West Indies, the selectors seem settled on the core group of players for the World Cup, and no further changes are expected.
India's core group of players for ODI World Cup 2023: Rohit Sharma (captain), Shubman Gill, Virat Kohli, Shreyas Iyer, KL Rahul, Hardik Pandya (vc), Ravindra Jadeja, Mohammed Shami, Mohammed Siraj, Jasprit Bumrah, Kuldeep Yadav, Surykumar Yadav, Ishan Kishan (wk), Axar Patel, Sanju Samson, Shardul Thakur, Jaydev Unadkat, Mukesh Kumar, Yuzvendra Chahal
Last Updated on August 8, 2023