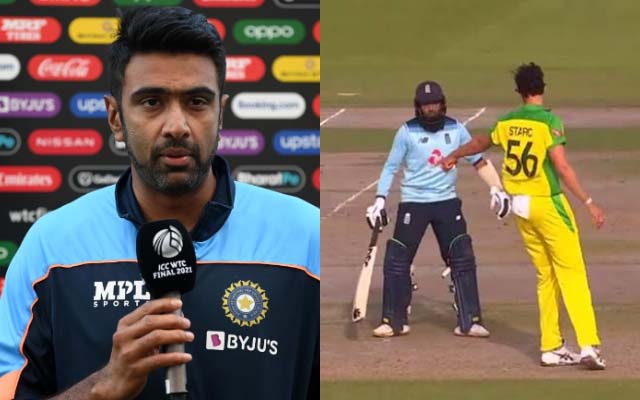 R. Ashwin expressed his views on Shadab Khan's contentious dismissal via X, cautioning that batters should be mindful of their positioning and keep a keen eye on the bowler before initiating a run.
Run-outs at the non-striker's end in cricket, often seen as against the spirit of the game, have been a contentious issue. Despite being recognized as a legitimate form of dismissal by the Marylebone Cricket Club, bowlers have faced criticism for employing this tactic. Notably, previously Ravichandran Ashwin had faced backlash for dismissing Jos Buttler in IPL 2019, and Deepti Sharma encountered criticism for running out of England's Charlie Dean in a fifty-over match at Lord's.
In the second ODI between Afghanistan and Pakistan in Hambantota, a familiar scenario unfolded as pacer Fazalhaq Farooqi executed a run-out of Shadab Khan at the bowler's end. Despite the dismissal, Pakistan, led by Babar Azam, managed to secure a one-wicket victory, needing 11 runs in the final over. Nevertheless, this incident reignited the ongoing debate about the legitimacy of such run-outs in cricket.
WATCH | Farooqi's Calculated 'Mankad': Shadab Khan's Departure Raises Questions of Sportsmanship
Ashwin, on Sunday, shared his thoughts on X (formerly Twitter), emphasizing the importance for batters to be vigilant about their positioning and to keenly observe the bowler before attempting a run.
"This is a fair assessment of the situation. Imagine someone running out kohli, Rohit , Smith , Root or any crucial batter at the non strikers in the World Cup semi final or a crunch game which will decide qualification," Ashwin wrote.
"I am sure hell will break loose and there will be a character assassination campaign by some experts who still don't agree with it and of course fans that are on the receiving end. There is only one solution, whoever be the batter and whatever be the magnitude of the situation, the batter needs to watch the bowler load the ball up and rotate his shoulder before taking off and if he doesn't do that and gets out, we should applaud the bowler and tell the batsmen that he can do better."
"He dint complete his action at all and he should look for it in the 5th 6th over arguments are lame"cos once the bowler loads up and gets ready to deliver, he can't run the batter out cos it's incorrect according to the law."
"At the moment not all teams are doing it but come the World Cup, I really hope everyone is ready for it cos taking a moral high stand and saying we won't do it, should open a strategic window for the other teams and genuinely teams should take every single advantage coming their way cos winning a World Cup is a lifetime achievement. Finally, is winning everything? Its everything for some and not for many others, we need to accept both, cos we are all different.
"Stay inside the crease and live in peace", he added.
This is a fair assessment of the situation 👏👏.

Imagine someone running out kohli, Rohit , Smith , Root or any crucial batter at the non strikers in the World Cup semi final or a crunch game which will decide qualification.

I am sure hell will break loose and there will be a… https://t.co/IvzoQt5eAB

— Ashwin 🇮🇳 (@ashwinravi99) August 27, 2023
Last Updated on August 27, 2023