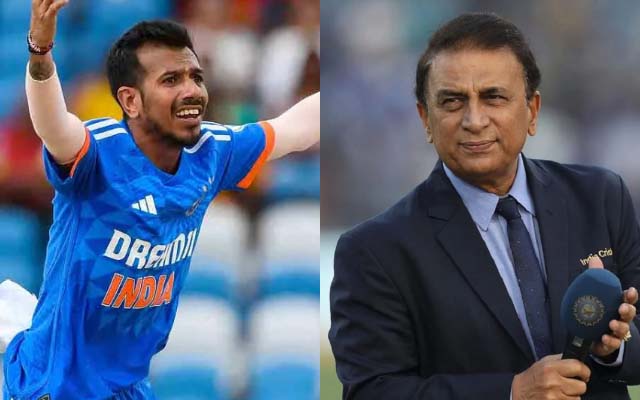 Former cricketer Sunil Gavaskar suggests that Kuldeep Yadav's superior batting skills may explain his selection over Yuzvendra Chahal in the Asia Cup, sparking a debate among cricket experts.
The omission of Yuzvendra Chahal from India's Asia Cup 2023 squad has ignited a significant cricketing debate. The 17-man squad was unveiled during a press conference in Delhi, led by chief selector Ajit Agarkar and captain Rohit Sharma. The surprise inclusion of rookie batter Tilak Varma generated buzz, but it was Chahal's absence that captured attention.
The selection committee Chairman Ajit Agarkar explained that Chahal was left out to ensure the team's optimal balance, hinting that this squad also would likely resemble India's lineup for the upcoming 2023 World Cup, set to begin on October 5th
Excluding Chahal from the team has sparked a division of opinions among cricket experts, with Indian cricket legend Sunil Gavaskar attributing Kuldeep's batting skills as the determining factor.
"Chahal was discussed, but sometimes it is the balance of the side we had to look at. Kuldeep has been really good and Axar has done well, but to fit two wrist spinners was difficult, so Chahal had to miss out. Sometimes you're looking at the balance of the team. Maybe, you can say that Kuldeep is a handy batter down the order, so maybe that's why he gets the nod ahead of Chahal. Also, he brings a left-hand variety," said Sunil Gavaskar when speaking to the reporters of India Today.
Kuldeep Yadav got the nod over Chahal, with the squad also featuring Ravindra Jadeja and Axar Patel, known for their versatile batting skills, bolstering India's batting strength.
Last Updated on August 22, 2023