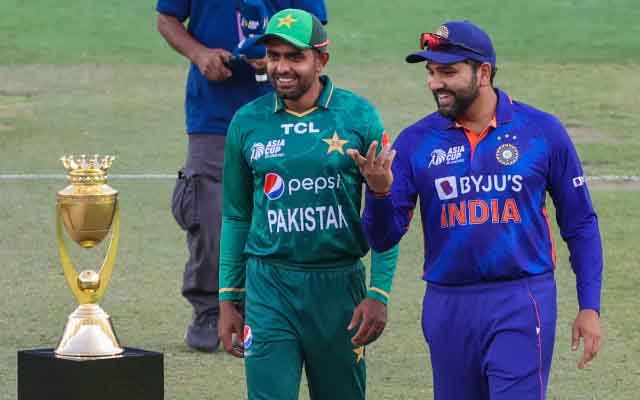 After a lot of questions on where will the tournament take place, after India refused to travel to Pakistan and Pakistan thinking of opting out, finally we have got an answer to all problems.
The Asia Cup 2023 will start on August 31 and the final will take place on September 17, Sunday. Pakistan will host 4 games of the tournament (Non-India matches), while the rest of the tournament will be held in Sri Lanka.
India, Pakistan, Sri Lanka, Bangladesh, Afghanistan and Nepal are the teams participating in this league. Two groups of 3 teams will be there, out of which 2 teams will go through to the Super 4 and eventually final two will go through to the finals.
India, Pakistan and Nepal have been drawn in one group, while Sri Lanka, Afghanistan and Bangladesh are in the other group.
The final schedule is yet to be confirmed. Another great tournament is awaiting for the fans with high voltage clash of India and Pakistan.
India and Pakistan might face each other 3 times in the tournament if both teams go through to the finals.
There will be a total of 13 games in the tournament.
For More News and Updates Follow:
Last Updated on June 16, 2023