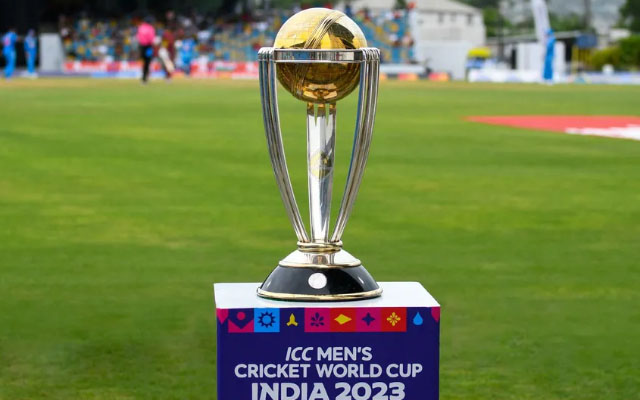 Official warm-up match fixtures for the upcoming ICC Men's Cricket World Cup in India have been unveiled, with three Indian cities selected as hosts.
In the lead-up to the October 5th start of the World Cup, all 10 teams will engage in two official 50-over contests. These crucial warm-up matches, scheduled from September 29th to October 3rd, will be distributed across three Indian cities: Guwahati, Hyderabad, and Thiruvananthapuram.
This warm-up series kicks off with Bangladesh facing Sri Lanka in Guwahati, South Africa taking on Afghanistan in Thiruvananthapuram and New Zealand clashing with Pakistan in Hyderabad. These matches aim to help teams adapt to the tournament's playing conditions. The day after, India will take on reigning champions England in Guwahati, while Australia, the five-time winners, will seek vital practice when they face the Netherlands in Thiruvananthapuram.
All matches will begin at 2:00 pm IST, and teams can field their entire 15-player squads during these games.
Full Fixture of Warm-Up Matches
Friday 29 September
Bangladesh v Sri Lanka, Barsapara Cricket Stadium, Guwahati
South Africa v Afghanistan, Greenfield International Stadium, Thiruvananthapuram
New Zealand v Pakistan, Rajiv Gandhi International Stadium, Hyderabad
Saturday 30 September
India v England, Barsapara Cricket Stadium, Guwahati
Australia v Netherlands, Greenfield International Stadium, Thiruvananthapuram
Monday 2 October
England v Bangladesh, Barsapara Cricket Stadium, Guwahati
New Zealand v South Africa, Greenfield International Stadium, Thiruvananthapuram
Tuesday 3 October
Afghanistan v Sri Lanka, Barsapara Cricket Stadium, Guwahati
India v Netherlands, Greenfield International Stadium, Thiruvananthapuram
Pakistan v Australia, Rajiv Gandhi International Stadium, Hyderabad
Last Updated on August 23, 2023