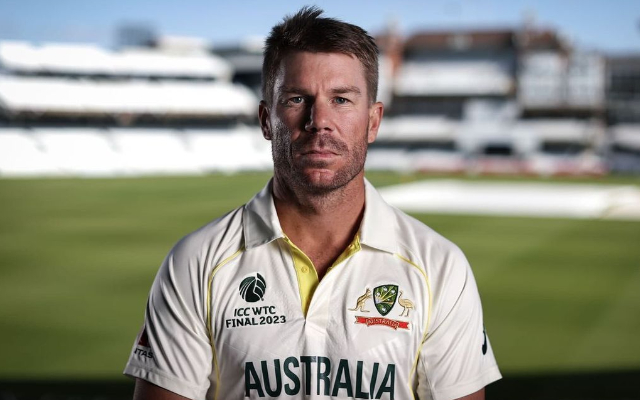 David Warner is all geared up to play the World Test Championship 2023 Final against India starting from June 7 at the Oval, England.
David Warner was in the news lately as he announced that he might retire from Tests after the Pakistan series next year.
In an interview with ESPNcricinfo, "I think it's great. I have been – I won't say critical – but I do think it should be at least a three-game series with Test cricket only. You play two years of good cricket, then you play on a neutral venue against an opposition. We've all played here before but [this game is] not against the same [host] nation."
He also added, "It's a great reward for the two best teams. Two world-class bowling attacks bowling with a Dukes ball on foreign land. It's great and we're excited for that. We've played some outstanding cricket over the last 18-24 months. We know what India will bring to the table. It's a great neutral venue, two world-class bowling attacks with a Dukes ball and from a batter's perspective, I can't wait to get out there."
David Warner points out that the final must be a three-match series to determine the winner of World Test Championship.
For More News and Updates Follow:
Last Updated on June 4, 2023