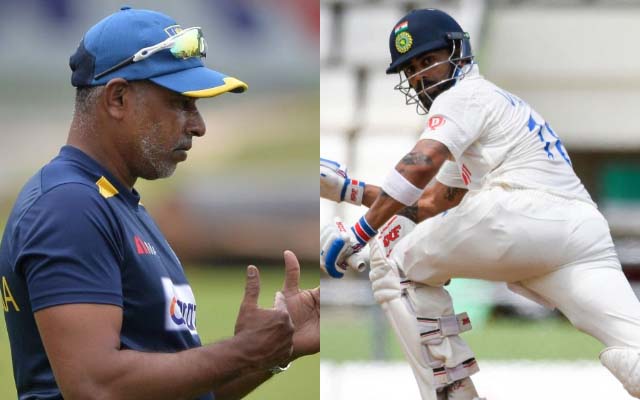 For nearly three years, cricket fans eagerly awaited Virat Kohli's return to century-scoring prowess.
Following his November 2019 century in India's debut day-night Test against Bangladesh, Kohli's bat fell quiet until his T20I maiden century at the Asia Cup in September 2022. This prolonged hiatus, a departure from his consistent century-scoring spree, dampened social media's familiar chants of 'another day, another century' or 'eat, sleep, score 100, repeat' for the Indian maestro.
The ambitious notion of Kohli surpassing Sachin Tendulkar's 100 international centuries even sparked discussions. While Kohli is resurfacing to his former form, his mid-thirties age casts shadows over his chances of mirroring Tendulkar's feat.
Sri Lanka's cricket legend, Chaminda Vaas, asserts it's premature to conclude that Kohli can't excel.
In an interview with Hindustan Times, he explained, "Most people want Kohli to perform all the time. If he fails in one or two games, people react in a different way, because Kohli has been scoring right from the beginning of his career. A player can go out of touch, but there is no doubt about his class. Even on the West Indies tour, he has performed. He wants to improve and contribute to Indian cricket. I'm sure he will do well."
"Even in Tendulkar's latter part, people expected him to perform in every match. But that can't happen all the time. Maybe that's why Kohli is lacking right now. His fitness level and technique is really good, as far as I'm concerned," Vaas said.
"Record as there to be broken, you know, you can't keep records all the time. Different eras, different players, but the way I see it, Kohli is still young and has a lot of time. Age is just a number, and the way he's performing, I'm sure he will do well for Indian cricket. We have seen different generations in which India has produced excellent cricketers," he added.
Having competed against Tendulkar and Kohli, Vaas believes Kohli's technique and fitness ensure sustained top-tier performance."
Last Updated on August 4, 2023