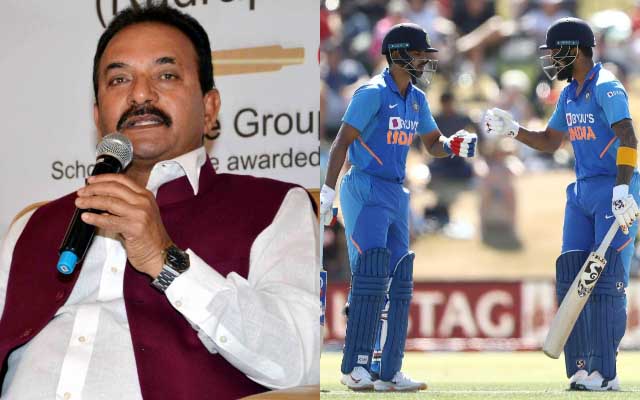 Former India Selector Madan Lal, despite expressing confidence in India's prospects to win the Asia Cup, raised a significant concern regarding the fitness of Shreyas Iyer and KL Rahul.
India is gearing up for back-to-back major ODI tournaments, the Asia Cup and the ODI World Cup, within a month and they're considered strong contenders in both events. However, injury concerns have plagued some key players who've been sidelined for extended periods.
Jasprit Bumrah has made a successful comeback during the Ireland T20I series, while Shreyas Iyer and KL Rahul are poised to return to the Asia Cup after match simulations at the National Cricket Academy. Unfortunately, Rahul has recently encountered a niggle, intensifying worries about the duo's fitness.
ODI World Cup winner Madan Lal has highlighted this as a significant concern, despite their experience. He expressed his confidence in India's potential to clinch victory in the upcoming Asia Cup but acknowledged that the World Cup will present a more formidable test, with numerous elite teams vying for the title.
"My concern will be the fitness levels and nothing else. They are experienced, they have the exposure. Definitely, if they could have played a couple of games, it could have been better in terms of confidence. They could have felt being part of the game and it would have reassured them that they are injury-free," expressed Lal when speaking to Hindustan Times.
Lal went on to add, "I am sure that they (India) will win the Asia Cup but in World Cup, any six teams – Australia, New Zealand, Pakistan, South Africa… are the 6 top teams. Everybody has a chance. We are playing at home so there is this advantage. But at the same time, it could turn into a disadvantage as well because of pressure. Thankfully, they all are experienced players and know how to handle pressure." 
The Asia Cup commencing on August 30th will serve as the platform to evaluate India's readiness for the ICC World Cup 2023. Subsequently, India will play host to Australia for a three-match ODI series.
Last Updated on August 25, 2023