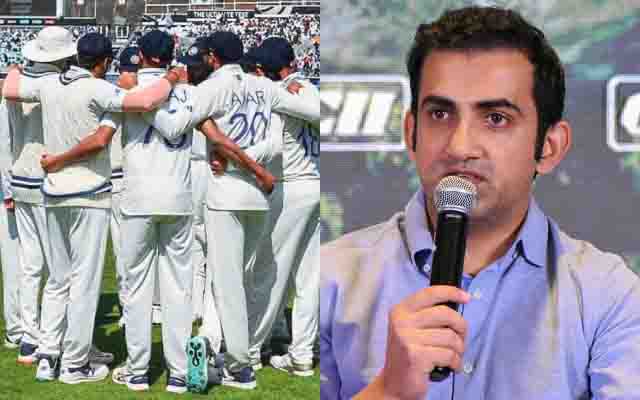 India lost the World Test Championship 2023 final against Australia by a huge margin of 209 runs. India have not won a single trophy since their 2013 Champions trophy. India have been in search of an ICC trophy since 2013, but they failed to make a mark in the biggest and clutch moments of a tournament.
Gautam Gambhir, T20 WC 2007 and ODI WC 2011 winner, heavily criticized Team India for their poor performance in ICC tournaments yet again. In an interview with News 18, he said, "Our country is not obsessed with team, it's individual obsessed. We count individual bigger than our team and others countries like Australia, England, New Zealand, where people count team is bigger, not the any individuals."
He also said, "We all know who keeps getting credited for winning the 2007 and 2011 world cups. An individual cannot do that, the entire team is responsible. A major tournament cannot be won by a single individual and if that was the case, India would have five-10 world titles."
He also said, "Despite suffering from cancer, Yuvraj produced amazing performances. He always says I won India world cup but to me, if there's anyone who got India into the finals of the T20 World Cup and ODI World Cup, it has to be Yuvraj. Again, it's unfortunate when we talk about 2007 T20 WC, we don't talk about Yuvraj, 2011 World Cup we don't talk about him. This is all marketing, PR to show one individual as above everyone else."
He further added, "How many people talk about Mohinder Amarnath? Ask anyone from here how many times they have seen Mohinder Amarnath's picture, what his contribution was? In semifinal and final, it was Mohinder Amarnath who was the man of the match. This is the problem. Still today we keep showing that picture of Kapi Devji lifting the trophy. Do show Mohinder Amarnath's picture as well."
Gautam Gambhir opened up on these in an exclusive interview with News18.
For More News and Updates Follow:
Last Updated on June 12, 2023