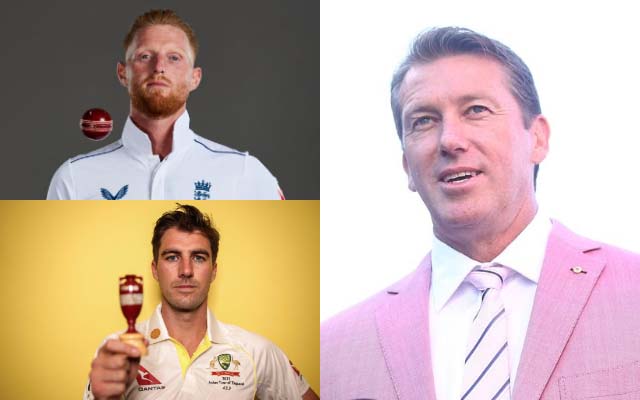 June 13, 2023:
Australia won the World Test Championship 2023 by beating India in a comprehensive manner of 209 runs. Australia also became the first team to win all ICC trophies.
Australia will take on England in the 5-match Ashes Test series starting from June 16. The much-awaited clash between two powerhouses of Test cricket, is all set to begin this Friday. England's new approach named as Bazball has given them lots of confidence and positive results. On the other hand, Australia continue their great form in Test cricket. It will a neck-to-neck series and we might be able all the matches going right down the wire.
Former Australian cricketer and Legend Glenn McGrath was asked about the Ashes prediction. Glenn McGrath made a bold prediction in favour of his side, i.e, Australia will win the Ashes 5-0.
He said, "I'm a big fan of Bazball, but it's going to be 5-0 in the Ashes in favour of Australia".
It will be an interesting series to watch out. Australia have not won a Ashes series in England since 2001, they will be looking to end the winning drought. On the other hand England will be looking to win the Ashes and take the trophy back from Australia who are the current holders of the prestigious trophy.
For More News and Updates Follow:
Last Updated on June 13, 2023