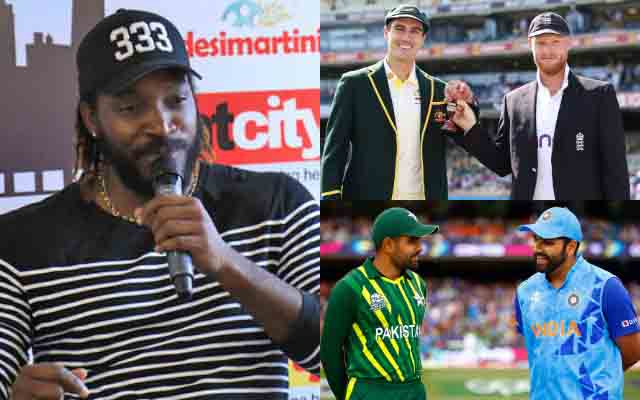 India vs Pakistan and The Ashes are two of the greatest rivalries in thehistory of the game. Fans, former cricketers and the current players, everyoneis eager to watch these rivalries on the field and also off the field. A bit ofbanter, a bit of sledging, the competition, we can see every emotion in theplayers as well as the fans during these rivalries.
The West Indies' legend Chris Gayle was asked about which was his favourite rivalry to watch. Speaking to TOI (Times to India), he said, "India vs Pakistan- that's bigger than the Ashes. Yes, that's bigger than Ashes, absolutely. That's humongous on a the world stage. Billions of people watching that. We'll know what comes. Let's see what happens on 15th. I'll go watch it."
He also said, "Jasprit Bumrah for sure. I am sure he's going to be back. Andyoung man the Surya. These two guys will be the key for India."
India will face Pakistan in the Asia Cup and also in ODI World Cup 2023 on October 15. On the other hand, The Ashes is currently going on. Australia won the first Ashes Test; England look to make a comeback in the second Test. These two rivalries are one of the greatest and oldest rivalries in the history of the game.
For More News and Updates Follow:
Last Updated on July 1, 2023