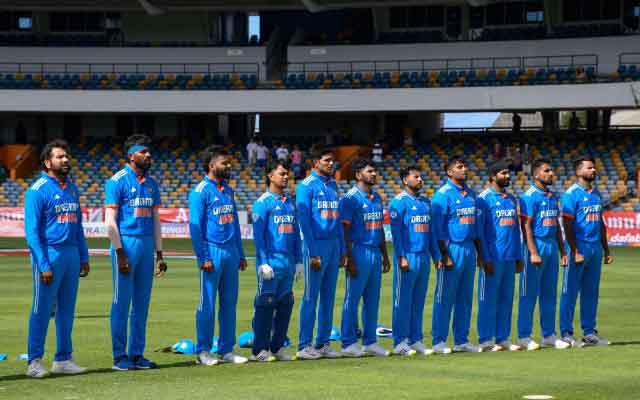 The India Asia Cup squad, set to be selected on August 21 in New Delhi, will have the participation of captain Rohit Sharma during the crucial selection meeting.
Notably, News18 CricketNext has gathered that wicketkeeper-batter KL Rahul is in good health and ready for selection, while optimism surrounds the progress of Shreyas Iyer. A source intimately involved in the developments stated to CricketNext, "KL Rahul is fit and available for selection. He has been regularly batting and wicketkeeping and looks good fitness-wise. With regards to Shreyas Iyer, signs are extremely positive," according to CricketNext.
Rahul and Shreyas's fitness progress marks a significant upswing for the Indian cricket team, addressing concerns over the middle order since their injury-induced absence. Amid their sidelined period, India tried Suryakumar Yadav and Sanju Samson but attempts to solidify their positions proved unsuccessful.
Around 14 names are nearly confirmed for the multi-nation event's squad. The upcoming decision leans towards an extra spinner or batter. The team is likely to include Rohit Sharma, Shubman Gill, Virat Kohli, KL Rahul (wicketkeeper), pending Shreyas Iyer's fitness, Ishan Kishan, Hardik Pandya, Ravindra Jadeja, Shardul Thakur, Mohammed Siraj, Mohammed Shami, Jasprit Bumrah, Kuldeep Yadav, and Axar Patel as the automatic selections.
The pivotal decision centers around the 15th squad member, leaving uncertainty whether the management favors the inclusion of an extra spinner, Yuzvendra Chahal, or strengthens the batting with Suryakumar Yadav. In Iyer's absence, Surya could fill the middle-order gap due to Sanju's lackluster performance. Washington Sundar and R Ashwin might be discussed for the fourth spinner slot, offering variety and batting depth.
Recent series have seen Chahal lose his status as the primary wrist spinner, with Kuldeep's strong displays. The dilemma now is whether to include another wrist spinner, opt for an off-spinner, or maintain three spinners and bolster the batting. Tilak's T20I exploits against West Indies have triggered discussions on his ODI inclusion, gaining traction among former cricketers. While he adds value as a middle-order batter and spin option, this management may hesitate to make the bold choice.
Unlike the 2011 World Cup's abundance of part-timers where Virender Sehwag, Sachin Tendulkar, Yuvraj Singh, Suresh Raina and Yusuf Pathan were handy options with the ball. , the current top and middle-order lack a spin option.
Probable Asia Cup squad: Rohit Sharma (c), Shubman Gill, Virat Kohli, KL Rahul (WK), Shreyas Iyer (subject fitness), Hardik Pandya, Ravindra Jadeja, Shardul Thakur, Mohammed Siraj, Mohammed Shami, Jasprit Bumrah, Axar Patel, Ishan Kishan (WK), Kuldeep Yadav, Yuzvendra Chahal/Washington Sundar/R Ashwin
Last Updated on August 19, 2023