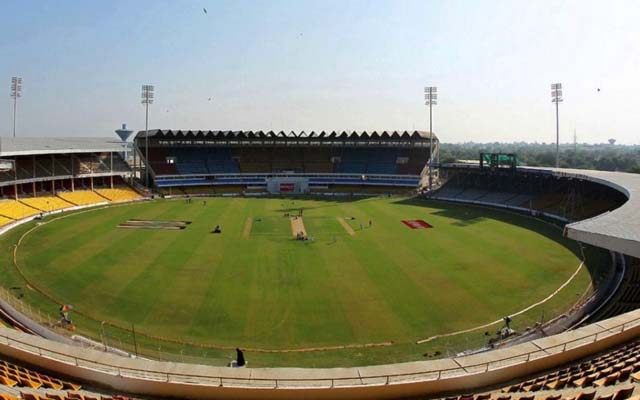 In a reported incident, a short circuit ignited a fire in the dressing room of Eden Gardens, reducing it to ashes. The fire department successfully brought the blaze under control by 11:50 PM, with the situation being fully managed within an hour.
Eden Gardens was amidst renovations for the upcoming ODI World Cup 2023, where it was slated to host 5 matches, including a semi-final. The tournament, scheduled from October 5th to November 19th, 2023, had key fixtures lined up at Eden Gardens:
October 28th: Netherlands vs Bangladesh
October 31st: Pakistan vs Bangladesh
November 5th: India vs South Africa
November 11th: England vs Pakistan
November 16th: Semi-Final 2
The unfortunate fire incident raises questions about the feasibility of conducting these matches at Eden Gardens. The severity of the damage, the ongoing renovations, and the safety concerns will heavily influence the decisions made by the organizers.
To ensure the safety of players, spectators, and officials, the organizers must evaluate the extent of the damage and the time required for repairs. If the stadium cannot be restored to a suitable condition in time, the possibility of relocating the matches to alternative venues will need to be considered. This decision would involve assessing the capacity, facilities, and logistics of potential alternate venues.
Ultimately, the determination of whether to proceed with the matches at Eden Gardens or relocate them will be made collaboratively by the event organizers, cricket boards, and relevant authorities. The primary focus will be on delivering a successful and secure ODI World Cup experience for all stakeholders.
Last Updated on August 10, 2023