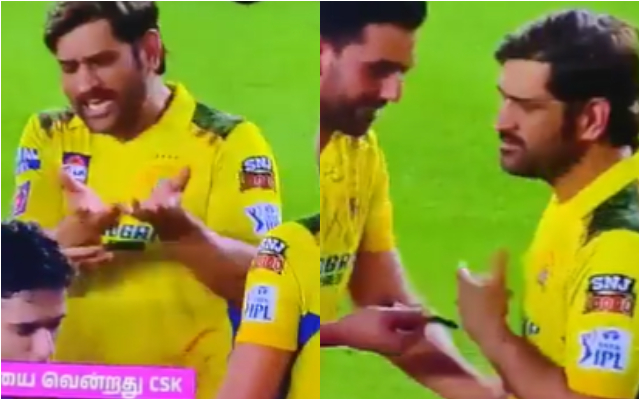 After the brilliant last ball finish from Ravindra Jadeja which helped Chennai Super Kings to clinch their 5th IPL trophy, there was a full party in the whole nation as the student won a game out of nowhere for his master MS Dhoni.
The celebrations were on another level, after receiving the trophy, Deepak Chahar was seen taking autographs from other players on his shirt.
Deepak Chahar went to MS Dhoni for an autograph and MS Dhoni in a humorous manner refused to sign and was seen showing him the gesture of the former dropping the catch of Shubman Gill during the match.
Although MS Dhoni refused it first, he signed the jersey later and Deepak Chahar went on to take autographs from other players.
This video went viral as it was another one of MS Dhoni's lighter side off the field and also it has been seen he shares a great relationship with Deepak Chahar as there has been other instances where MS Dhoni has pulled out some pranks on Deepak Chahar.
HERE IS THE VIDEO:
Last Updated on May 30, 2023